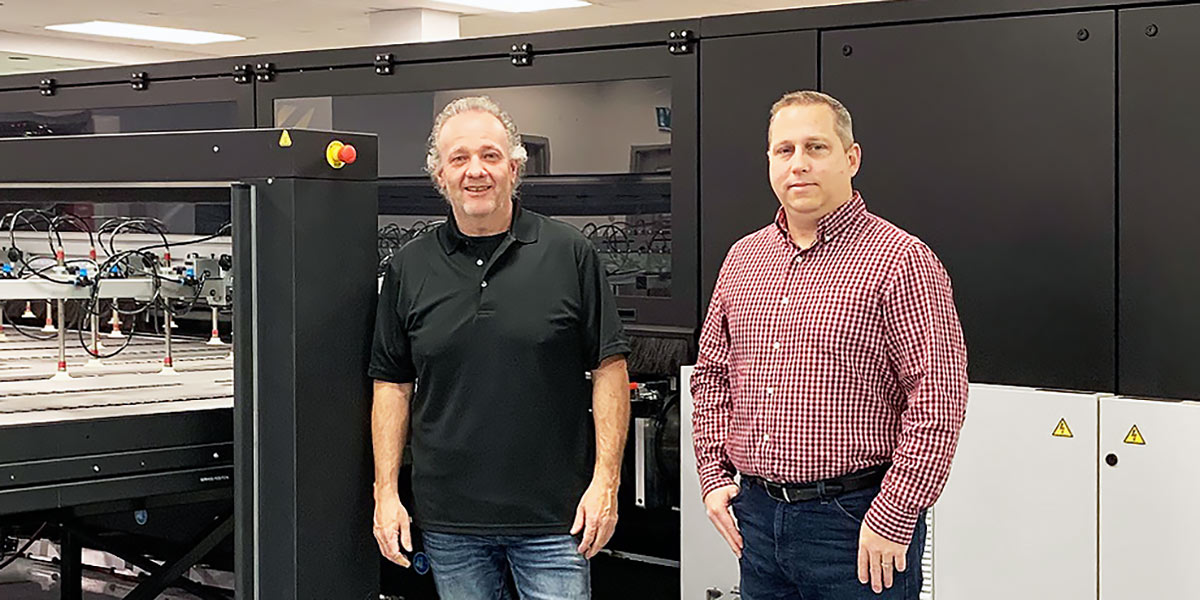 Innovative Displays' President Michael Foley (right) and Production Manager Angelo Luongo with their new Jeti Tauro H3300 LED.
"The Jeti Tauro H3300 LED enabled us to get into packaged goods and corrugated"
Innovative Displays, with headquarters in Mississauga, Canada, installed a third Agfa wide-format printer recently – the award-winning Jeti Tauro H3300 LED. The new engine helped the company grow its business by expanding into corrugated displays and packaging.
Quietly operating under the radar since 2007 when it set up shop in Mississauga with 10 employees, one wide-format printer, and one laser cutter/engraver, Innovative Displays has experienced year-over-year growth that's quite unique and inspiring in our industry.
Today, under the guidance of President Michael Foley, the company invests about $250,000 each year in R&D, has a staff of 60, can print on just about every substrate imaginable (from paper to acrylic to cement to metal), and has a huge cutting-edge equipment repertoire capable of handling virtually any print project. This includes cylindrical objects, POS/POP displays, digital signage, vehicle and building graphics, and many others.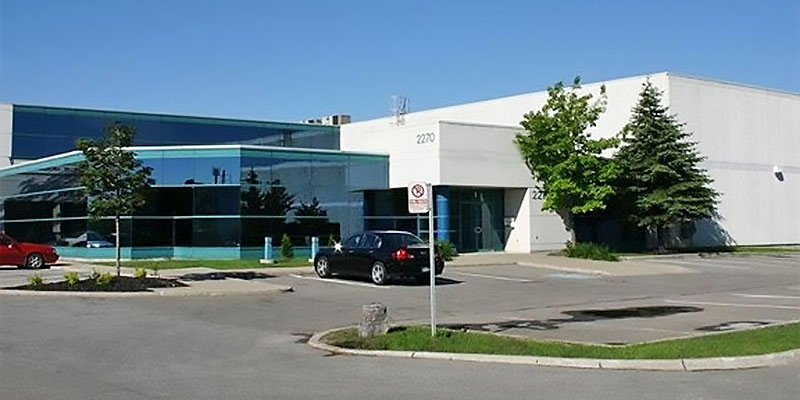 With its custom fabrication capabilities, the company has also become a trusted turnkey solution for all types of signage and displays. Innovative Displays currently has U.S. offices in Columbus, Ohio; Orlando Florida; Walpole, Massachusetts and Las Vegas, Nevada.
Agfa's Jeti Tauro H3300 LED fuels continuing growth
With all this success, Foley has never lost sight of the core values that allowed his company to expand in the first place; service, expertise and equipment. "I'm so fortunate to have great client-focused employees and equally great equipment suppliers," he said.
"Our Jeti Tauro H3300 LED from Agfa joined our Jeti Mira from Agfa. And because these printers are durable workhorses, we can actually push them a bit beyond their usual limitations. Due to this, we were also able to ship our other Agfa wide-format printer, the Jeti Tauro H2500, to our U.S. office in Columbus, Ohio. Agfa has been a trusted partner and a huge part of our success. And, their presses' ability to print on almost any substrate has helped to make us a North American leader in wide-format.
Mike Foley discusses his experience with the Jeti Tauro and provides sound advice about investing in large-format printing.
In short, customers come to us because they want something truly unique. And our expertise and equipment help us to deliver that each and every day."
Expansion into packaging and corrugated
Before the COVID-19 outbreak, Innovative Displays did a lot of jobs for trade shows and events. When these stopped coming in, the company managed to do a quick pivot thanks to their brand new Jeti Tauro H3300 LED. Foley says: "Not only were we able to keep up with our PPE products, but we also got into packaged goods and corrugated. That business has increased exponentially. We've seen seven-figure increases due to the installation of the Jeti Tauro H3300 LED." He adds: "We've been able to output larger volumes that would otherwise have gone to screen or litho presses." The company also has the master roll printing option and was able to put out over a thousand rolls through the machine since March 2020. Foley also appreciates the low ink consumption of the Jeti Tauro.
"The cost and distribution of the ink per sheet is a lot more efficient with these new machines, allowing us to be more competitive in the marketplace. The ink coverage and cost is a really important element; it could be ten times what the machine costs over its life."
Key supplier to major brands
Foley's company is also a 3M Gold Select Graphic Provider. This elite program ensures the highest print quality to qualify for 3M's Matched Component System (MCS) Warranty. 3M Gold printers must also have the in-shop capacity to execute local and national campaigns for major brands and events – and Innovative Displays has certainly accomplished that in a major way.
It has created stunning props and backdrops for Disney Studios and shows like Star Trek and The Handmaid's Tale, and recently helped execute a multi-million-dollar rebrand of the El Mocambo building in Toronto. The company has successfully rolled out tens of thousands of wide-format creations, including corrugated and temporary pop-up displays, high-end textile printing, and vehicle graphics for brands like McDonald's, Best Buy, Pepsi, Kraft, Nestle, and others. It's also a trusted partner in creating event and facility graphics.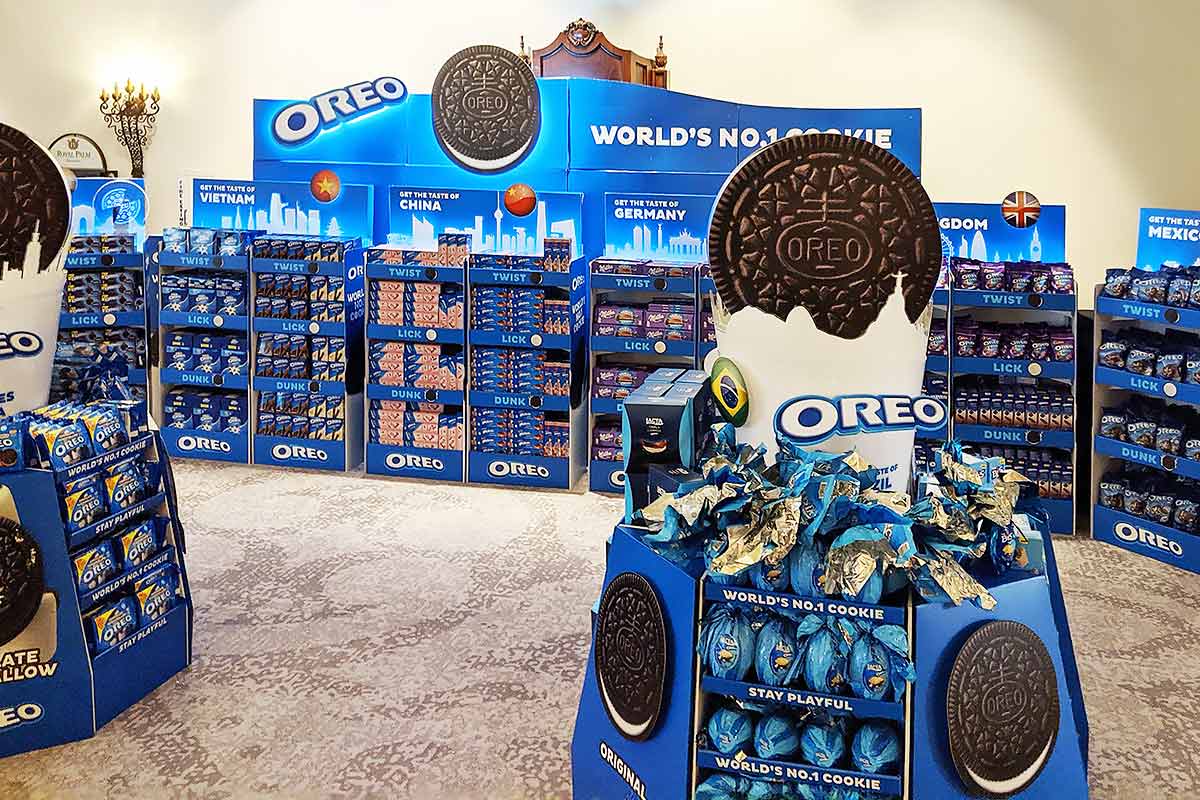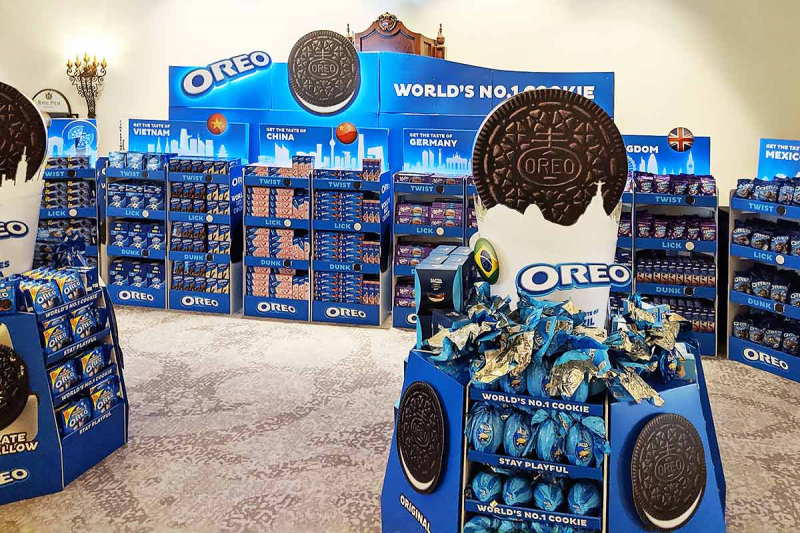 A truly crucial element for brands is color management and consistency. Foley: "For world-renowned brands, color is everything. If we ship out a print today that will go next to a display that we shipped six months ago, the color has to be consistent. One of the things I like and that has been great with the Jeti Tauro H3300 LED is that the print quality and the output are consistent. We also have Agfa's PrintTune software which helps us to color manage, as well as the Asanti workflow that allows us to hone in on the profile."
For more information about Innovative Displays, visit www.innovativedisplays.com.
Excerpts from this article appeared as an advertorial in @graphicarts GRAPHIC ARTS MAGAZINE | December 2020 / January 2021 | 29