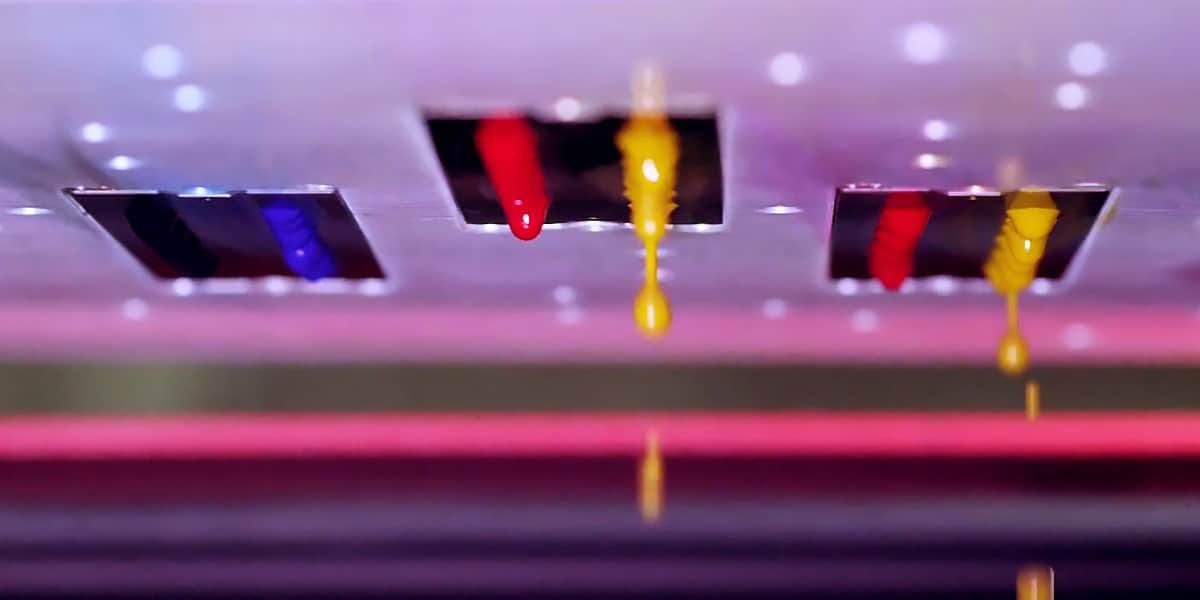 "If the ink is not reliable, nothing I can do with the machine is going to fix that"
IIJ opts for high-performing Agfa UV inks for its single-pass UV inkjet printing solutions
Industrial Inkjet Ltd (Cambridge, UK) is a world leader in bespoke industrial inkjet technology. They have global expertise in designing, implementing, producing and servicing inkjet systems across diverse markets. We spoke to founder and Managing Director John Corrall about integrating inkjet in an industrial production environment, and asked him about market trends and what makes a good inkjet ink.
Finding the recipe
What are the different steps in an inkjet printing integration project?
A lot of our customers find us through word of mouth. When they can't find anything suitable on the market, people tend to come to us looking for a solution.
During a first technical discussion we try to determine what exactly the customer wants and requires. What print width do they need, what machine, production line, conveyer system or press must we adapt to? And what kind of ink will they need? More and more, the regulatory requirements for the ink will be important. We also have to talk economics: what are they looking for in terms of cost per print? What is the benefit that they're seeking from the inkjet printing solution?
A lot of our customers find us through word of mouth. When they can't find anything suitable on the market, they come to us for a solution.
In a next step, we make print samples, as the customer wants to see that we can actually give him the print he needs on his material, on his product. We call it 'finding the recipe'. We need to find the print recipe that meets his requirements; not just the print quality, but the print at the kind of speed he needs. And then we talk economics again. Will the full picture work for the customer? So not just the cost of the ink or the consumables, but also the amortization cost of the whole equipment, what it's going to cost to integrate. I'm talking about the ink and the printer, but you've also got to look at peripherals, which can be things like the UV lamps that dry the ink. A lot of our projects also involve camera systems that verify the print. There is no way you can possibly have the wrong print on a passport or a government document.
More and more, the regulatory requirements for the ink will be important.
And then typically after that, we do a site survey. We actually go and look at the factory and make sure that we can actually fit the inkjet in the existing line. Although the entire process need only take a few weeks, it is not unusual for it to take more than one year with some customers. If we don't have a solution, we're straight about that with the customer. We'll explain that and we'll talk about how we would find or develop the extra bits that are required.
Are all your inkjet printing systems custom-built?
These days, it's a common platform; it's semi-custom. Going back to 2013, we were doing a lot of direct-to-product printing. One minute we were printing on the tail of an airplane, the next we were printing on a little USB key or a tooth paste tube. So there was a huge variation in the machines needed to carry out the inkjet printing. Every project was completely different and heavily dependent on our engineers and R&D team. It was very difficult to take the technology from one project and move it to the next.
That is when we decided this was not a good way to run a business. What we needed were additional markets that still need some degree of customization to meet the customer's needs, but also where we can take that technology and with some adaption sell it on to others in the same market.
Single-pass UV inkjet: fast and reliable
Why do you focus on single-pass UV inkjet printing?
The clue is in our company name. What we set out to do were applications in an industrial production environment. By and large, that means inline, non-stop processing, and printing on something that's moving at a fairly high speed. That means single-pass. Scanning systems are slow. They're intermittent and it's unusual to find a production process that can live with the speed of a scanning system.
What are the particular strengths of single-pass UV printing for industrial applications?
The advantage of single-pass printing, UV printing in particular, is the ability to integrate it. We can adapt it to fit the customer's process. Obviously you've got to make sure you've got the right ink printing on the right material giving the right result, but speed and reliability are the next questions from the customer. Can we do the speed? Is the machine going to be reliable?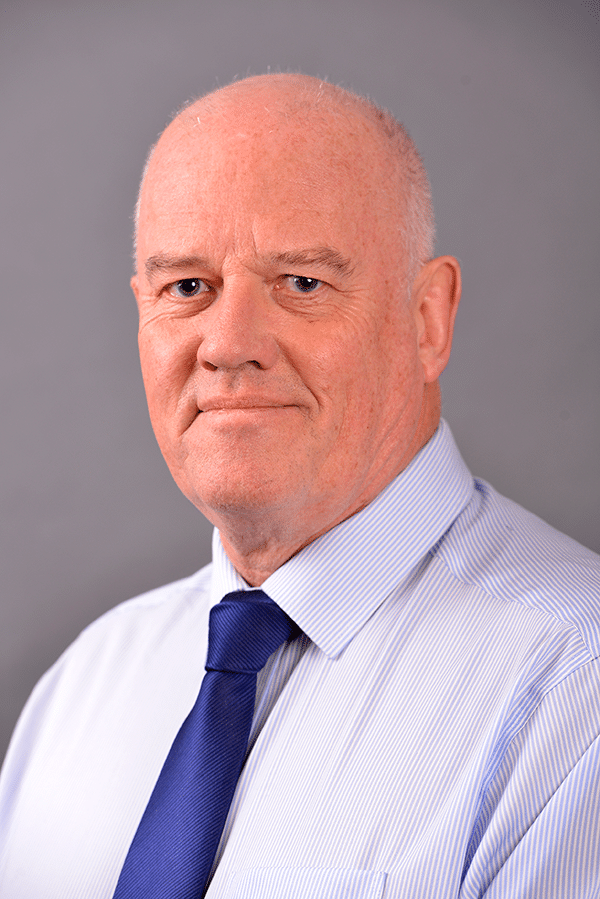 UV inks help to obtain a reliable system. They make it easier to get a machine with very high uptime, very low problem rates, and a very good yield.
UV inks help to obtain a reliable system. They make it easier to get a machine with very high uptime, very low problem rates, very good yield on the product that you are printing. You have to be able to meet typical manufacturing requirements. The system just has to run, it just has to produce products. You don't want a lot of downtime, you don't want a lot of maintenance, you don't want a lot of hassle.
Markets have a life
What are your main target markets?
We supply very many different markets segments. Security printing – such as passports, driving licenses, credit cards, government documents – is very big for us. In 2018, it represented more than fifty percent of our business. Yet we're also in pharmaceutical blister pack, label printing for packaging, direct-to-product and quite a bit of décor printing.
What will be the growth markets for single-pass inkjet printing in the near future?
We've always got to be aware that in the inkjet industry there are different markets that come and go. Markets have a life. The classic one that everybody talks about is ceramics. Around 2008, it suddenly took off and everyone printing ceramic tiles used inkjet. After a few years, the market saturated.
We are a leading-edge technology company. We are always trying to do something new and we've got to get in to a market not too early, when nobody's buying, not too late, when we have competition. Security printing is very good for us now and that's growing a lot. Flexible packaging might be the next big market. At the moment, décor printing is growing quite fast for us… things like wallpaper, window blinds, furniture and flooring. On the other hand, something like corrugated cardboard carton is not interesting for us. There are already many players in that market and it seems already too late to try and move into it.
Why is single-pass UV inkjet so interesting for interior decoration printing?
Well, take for example furniture… There's a shortage of woods like oak and maple. So there is a necessity to either print onto a laminate or painted surface and make it look like wood, or perhaps to print on real wood, but make it look like a lot more expensive wood than it actually is. We've done work on that and we know that the UV inks are suitable for it. They provide a good tough finish. There are requirements for low metamerism, and for meeting IKEA's standards, which Agfa understands very well. All of these requirements are met now. UV ink is quite a good way into the décor market, and the décor market seems to know that now.  We are not really trying to push to customers anymore, they're pulling. This market is about to expand.
The interior decoration printing market is about to expand. We are not trying to push customers anymore; they are pulling.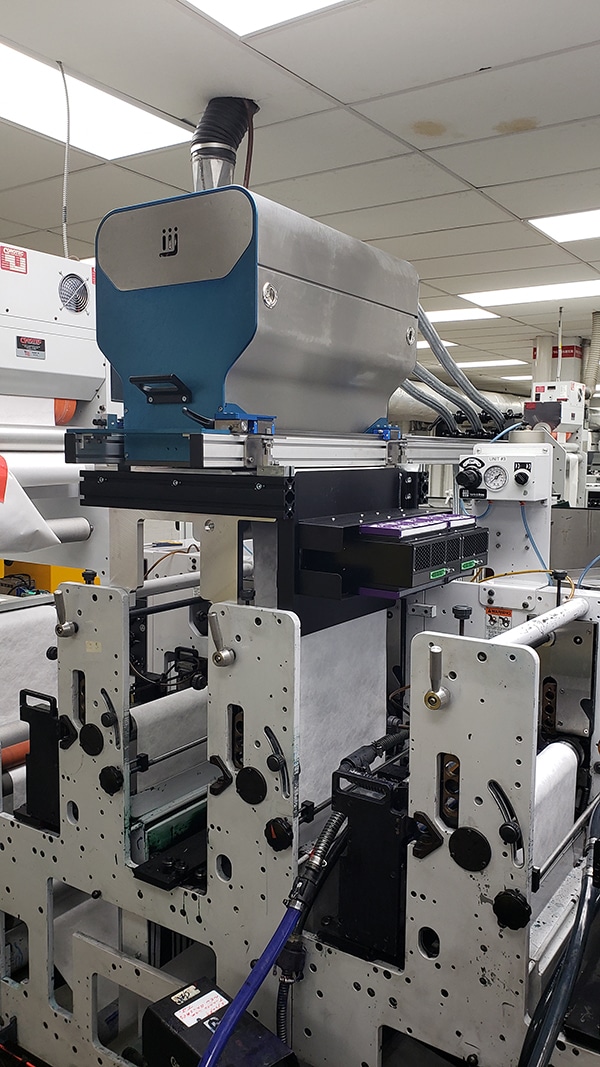 How do you see print width and speed evolve?
Width is definitely increasing. Look at the décor market… A table top is probably 1.2 to 1.4 meters wide. High-pressure laminates are all 2.1 meters wide. So we need to go wider. That is a given.
Speed is less of a problem. For monochrome printing, we're now at 300 meters per minute and that generally meets most of our customers' requirements. Security printing might require 200 meters per minute, labels and packaging about 100 meters per minute, and décor printing might need 50. Speed was an issue 10 years ago, when systems only achieved about 20 meters per minute, but it isn't any longer.
The big question now is about the ink. Do we have the right ink to work on a particular material? Does it meet all the regulatory requirements? And of course, is it going to be economic. Is the cost of print going to be okay?
Ink is the key
What are the key characteristics of a good UV ink?
The obvious thing is: it works on the customer's material, it's economic, it meets the regulatory requirements. The next things that matter to me as a machine builder are jetting reliability and long-term stability.
Ink needs to work, be economic, meet the regulatory requirements. But above all, it needs jetting reliability and long-term stability.
Concerning the former… We are almost always going into a production environment, where there will be two or three shifts every day. We put in the supplier agreement that the system will have a 99-99.5 percent uptime. And really, we expect more than that. The inkjet printer is important, the environment is important, but the ink is usually the critical factor here. If the ink cannot be made to jet reliably, it is never going to work, and nothing I can do with the machine is going to fix that.
Concerning long-term stability… It's quite common that our machines will get used for seasonal printing e.g. fruit packaging, or school examination papers. These machines get used for a few months of the year and then get switched off. If then, upon return to production, the ink stability was bad, then the print heads will be clogged. That's a lot of money just wasted. If the ink has a shelf life problem, that's going to be a real nuisance. It's going to cost the customer money.
Do Agfa inks fulfil your stringent requirements?
Let me tell you about a customer of ours that prints interior decoration with Agfa UV inks. One year ago, that customer ran 15 kilometres of raw material non-stop and then checked for any problems and there weren't any. In addition, the consultant hired by the end customers said it was the most stable inkjet system he'd ever seen. Now I'd love to say it was the inkjet printer but it was the combination of both the printer and the Agfa ink. That particular Agfa ink is extremely reliable. It runs extremely well, gives very low hassle. I know of cases where a machine was put away in a store room for two years, brought out, plugged in and it started printing. It is performance like that that makes the Agfa ink very important to us.
I know of cases where a machine was put away in a store room for two years, brought out, plugged in and it started printing. It is performance like that that makes the Agfa ink very important to us.
You work with multiple ink suppliers. When and why do you select Agfa inks?
We select Agfa ink most of the time. Of our 435 installed lines, most of those have Agfa inks in them.
Where we don't have a suitable ink for a project, and must search for a new ink, we still probably try Agfa first. That is because we know how well an Agfa ink will perform, but also because of the way Agfa responds to our requests. They are very flexible. Other suppliers send me two or three different inks that may work. I can contact Agfa, explain the requirements and the material, and if Agfa doesn't have an ink, then they typically will offer to create me one. Obviously, the economics has got to be right, but I like the fact that Agfa is prepared to consider a challenge, and perhaps create something new for me.
I also appreciate Agfa's openness. We can discuss the requirements, discuss what the project needs, and Agfa will be straight with me. If it doesn't look right, they will give me a true answer on that. Also, in cases where they have been incidents, where a customer suddenly got a problem and it was not clear whether it was the machine or the ink or something the customer had done, there has always been a kind of no-blame, let's-solve-the-problem attitude with Agfa. That way of working is very valuable for me.