Agfa's OptiInk helps third largest Indian newspaper save 10% on ink consumption
To save on printing costs without compromising on print quality, Amar Ujala Publications Ltd. invested in Agfa's OptiInk software. The Indian print media company is the publisher of the Hindi daily newspaper Amar Ujala, the country's third largest newspaper with a total readership of 46.5 million readers…
Flagship newspaper Amar Ujala is published in 20 editions, across 7 Indian states and 1 union territory. It consists of a 18-24 page daily issue with colorful and vibrant pages in every edition. In addition to the main newspaper and the city-centric pull outs, Amar Ujala publishes several niche supplements focusing on topics like jobs and career, entertainment, and women.
The company also publishes educational books, magazines, fliers and catalogs, as well as news and editorial pieces on its web and mobile portals. In December 2016, Amar Ujala launched India's first interactive browser-based TV. Last but not least, a separate business unit specializes in the development of integrated marketing and advertising campaigns, and there is an out-of-home division for advertising and branding solutions.
Amar Ujula Publications used to image Agfa thermal printing plates on its Kodak thermal platesetters. Over the last two years though, the company converted a number of its printing sites to full-fledged violet systems from Agfa. Simultaneously, they started looking into a solution to save ink…
After thorough market research, Amar Ujala managed to narrow down its choice to two options: OptiInk from Agfa, on the one hand, and GMG ColorServer on the other hand. "While market feedback was positive for both these offerings, rigorous trials were carried out at our press to ensure the software was tailored to our requirements and was fit for our use", says Atul Kumar Goel, General Manager Production at Amar Ujala Publications Ltd. "While results were comparable, what tilted the scale in OptiInk's favour was the professional approach and technical expertise of Agfa representative Technova, a long-standing business partner of ours. We were convinced of the Agfa brand, and the company's technological competence and color expertise."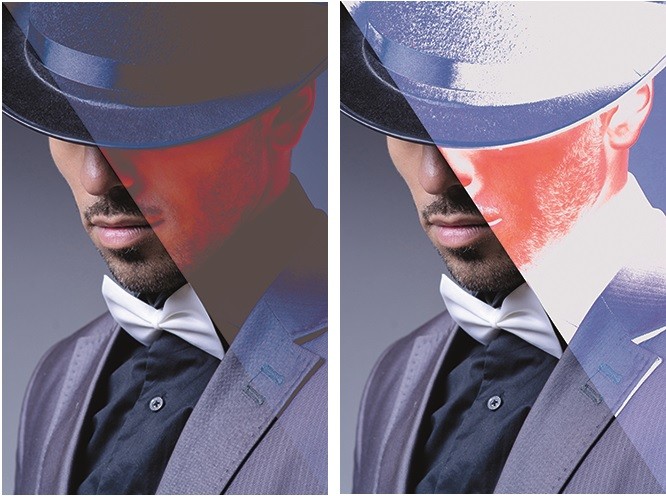 "Notable benefits derived from implementing OptiInk are a drastic reduction in see-through, in addition to increased color stability and an enhancement of contrast and sharpness"
"We have saved an average of 10% without any change in print quality. There were also notable improvements in the ink/water balance on press."
Atul Kumar Goel,
General Manager Production
Higher print quality. Lower print costs.
Ever since Amar Ujula installed OptiInk, it has been reaping the rewards both in terms of quality and costs. They have noticed an increase in print quality, while recording significant ink savings too: "Notable benefits derived from implementing OptiInk are a drastic reduction in see-through, in addition to increased color stability and an enhancement of contrast and sharpness", says Atul Kumar Goel. And he adds: "The performance of the software is good and we have saved a good quantity of ink without any noticeable change in print quality. Based on the data recorded, an average of 10% ink savings was observed. Last but not least, there were also notable improvements in the ink/water balance on press."