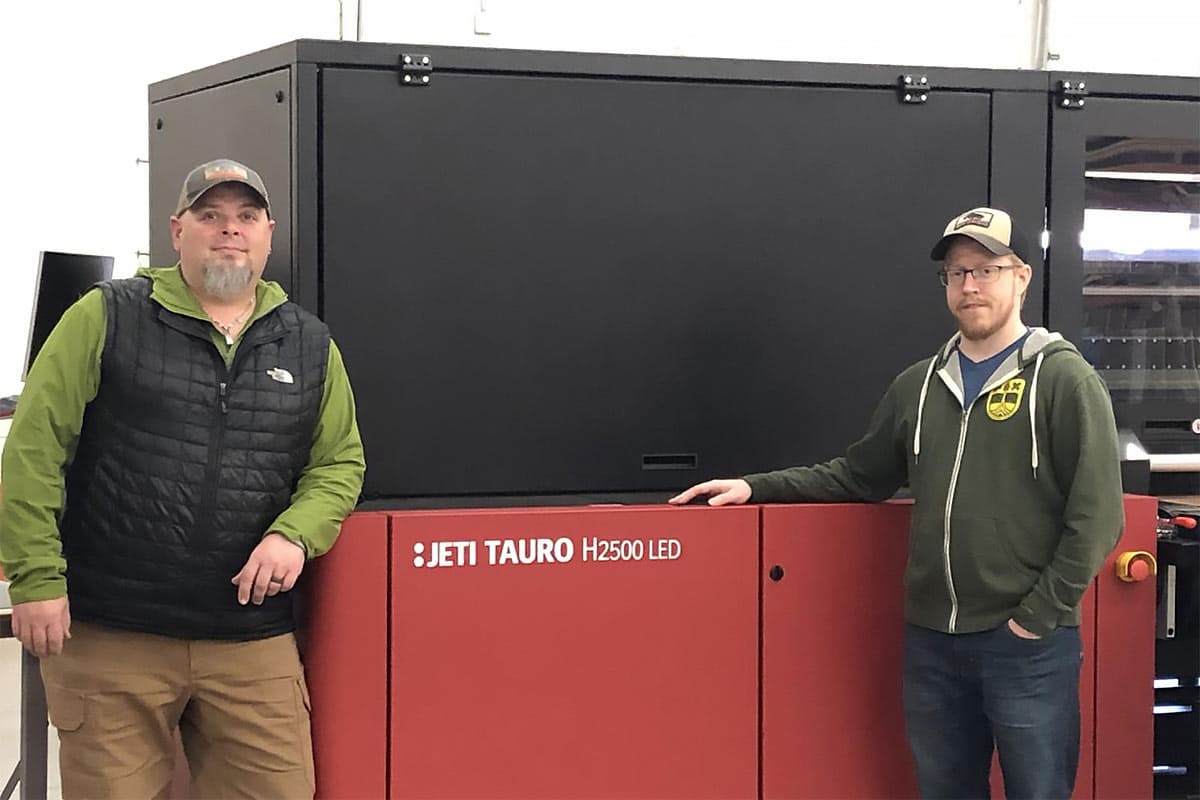 Pictured next to their new Jeti Tauro H2500 LED are Craig Grover, CFO & Co-Owner, and Justin Tranberg, Print Manager.
Excel Plastics brings high-volume print work in-house with Jeti Tauro H2500 LED
Christmas came early for Excel Plastics in Brooklyn Park, MN with the installation of a new Jeti Tauro H2500 LED.
Excel Plastics is creator of in-store visual merchandising products and fixtures for major USA customers such as Target and Sephora. Excel also has an Anapurna printer from Agfa in their prototype shop for the design and lower volume print work, but would outsource the higher-volume print jobs. The addition of the Jeti Tauro will allow them to bring some of their high-volume print work back in-house to better control the quality and production schedules for their customers.
After multiple trips to Agfa for demos and to the Printing United Show in Dallas, Craig chose Agfa's Jeti Tauro H2500 LED as the best match for their business. Craig describes the engine's quality, value, and ink systems as just better than what is available from other printers. The Anuvia inks adhere better to their wide range of substrates, and perform better through bending and routing finishing operations, and the white ink is spectacular.
We can't wait to see the impact that Excel will make in the market!