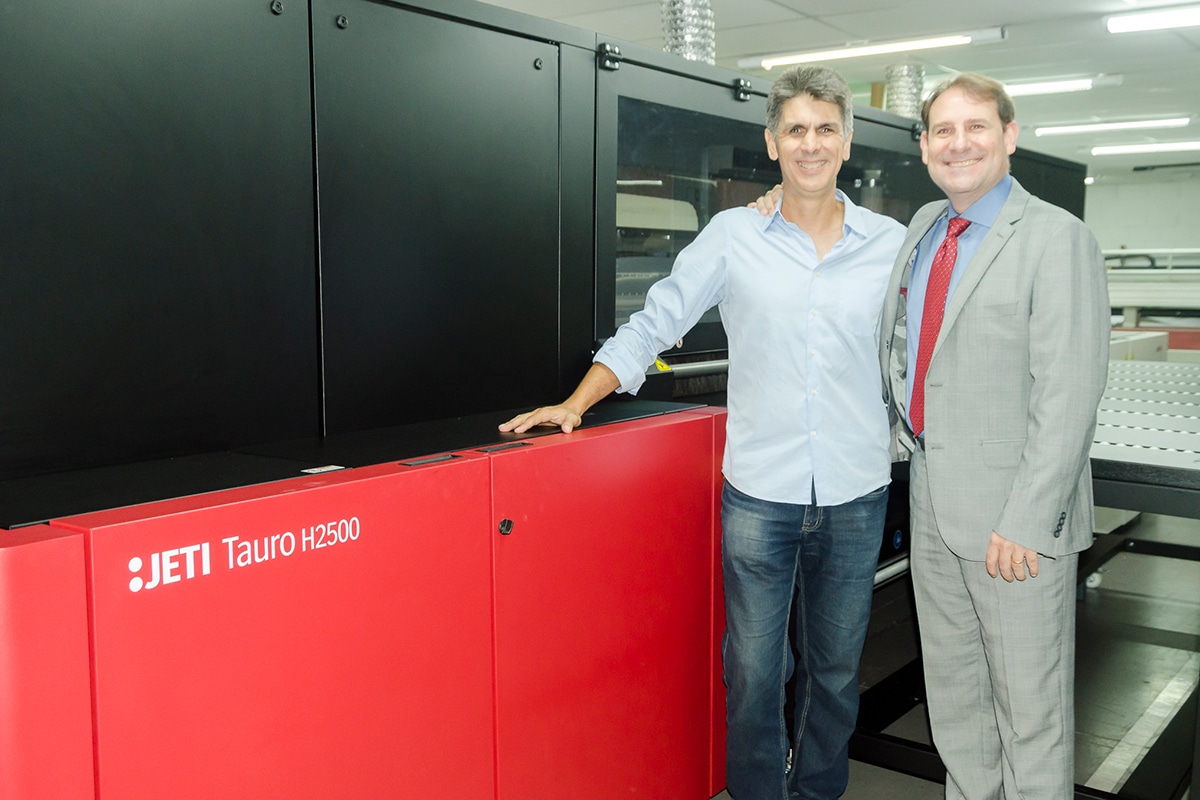 Agfa's print and web-to-print solutions reveal new paths to ePrint
ePrint is a successful company in the printing industry. With national presence, the company based in Cajamar (SP) is constantly seeking creativity, new ideas and applications in order to develop products and systems to perfectly meet the demands of their clients that range from small businesses to large corporations. And Agfa has a key role to their mission.
Visual communication has been ePrint's core business since 1997. Hilton Lucas, commercial director, has worked for more than 30 years in the printing sector. Due to his great expertise, he knows how to work out the best paths in a competitive market. Web-to-print is one of them.
ePrint has achieved good results with their online store, as Hilton explains: "Web-to-print is a worldwide trend. It brings ease and agility to publish and commercialize our creations. The entrepreneur of the printing industry needs to understand that going web-to-print is natural, both as a marketing tool and as for sales conversion. This enables a leaner and more profitable company".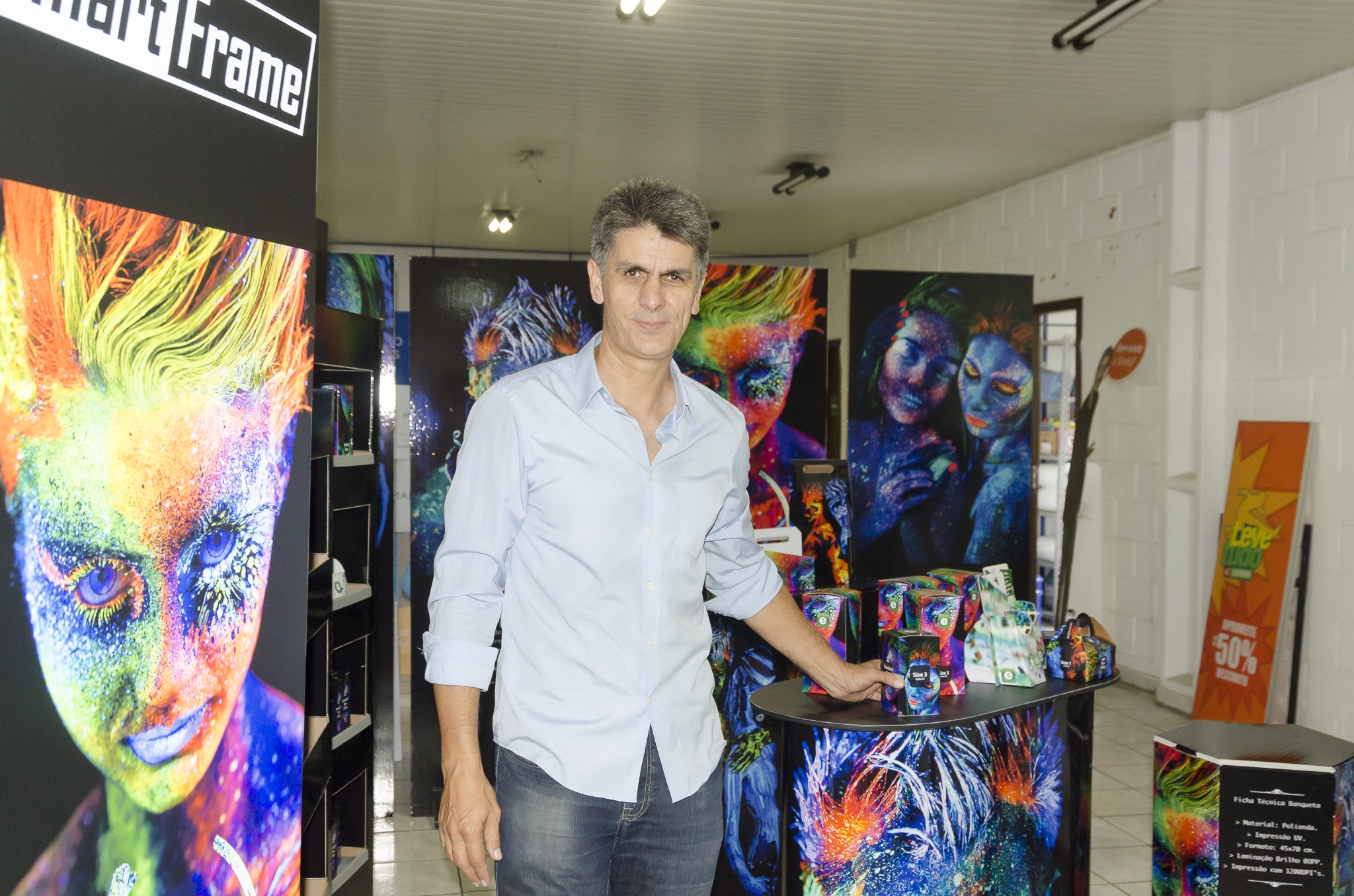 To apply their web-to-print resources, ePrint uses Agfa StoreFront, Agfa's web-to-print software. In Hilton's opinion, "it's a user-friendly, easy-to-handle software that allows printing professionals to do the content management themselves. We have been using it for two years now and the results show both in sales and in expanding the number of customers aware of our solutions".
Hilton highlights the possibility of setting up private stores. StoreFront is an extremely powerful tool to create a special store for each customer of the printing company, so that they can access, choose and customize the products they want to print such as banners, posters, boxes or any other application. "The private store allows my customer to manage their content and use variable data in their orders. He logs in with a user and a password and places the order. This greatly streamlines the work of both parties", he says.
StoreFront is the "perfect partner" for Asanti, Agfa's management and workflow software, as the ePrint director explains: "We have now an integrated workflow software to streamline our processes. It has plenty of tools available, such as color management. Agfa's suite is the most complete solution of the printing industry, with so many resources".
First class printing with Agfa Jeti Tauro H2500
In order to handle the most diverse jobs sent by their customers, ePrint acquired recently a Jeti Tauro H2500 from Agfa. "Dealing with both flexible and rigid materials, Taurus hybrid technology brings us new opportunities. Taurus combines superior print quality with high speed", he says.
In a competitive market, speed is paramount. The Jeti Tauro transformed the processes at ePrint. "We used to spend 21 days to complete some jobs which now take 7 days. Some jobs are done in an afternoon instead of 4 days. And with a very high resolution. Now, we offer the result demanded by the customer with the speed he wants".
The flexibility of Agfa's solutions contributes to a special feature at ePrint, which is the development of new materials and the creation of new products. Small runs with very high quality are possible, as well as large runs at an appropriate cost. Agfa's printing allows innovation in applications, and the web-to-print software enables marketing and selling the creation.
Jeti Tauro is a hybrid UV system positioned for high output in the sign and display market with print speeds up to 275 square meters per hour. The unique system endures high work loads (24/7 – multiple shifts) and printing up to 2.5 meters wide on rigid or flexible media with 6-colors + white or primer options. The equipment is fully operated using the Asanti workflow software.
Herick Lytk, Inkjet Sales Executive at Agfa Brasil, believes that Agfa's portfolio encourages the entrepreneur to enter this new printing market: "Printed products are being increasingly customized, even regionalized. The printing business remains strong, what changes is the way to sell and operationalize processes. And Agfa is prepared to enable their customers to manage their company with Asanti, print with high quality using engines like Jeti Tauro and sell on the Internet with StoreFront".
For the Agfa professional, innovation is an important factor in this equation: "ePrint is the perfect case to show how the combination of creativity and technology can deliver spectacular results. We are confident that our partnership will generate even more solutions for the visual communications market", concludes Herick.