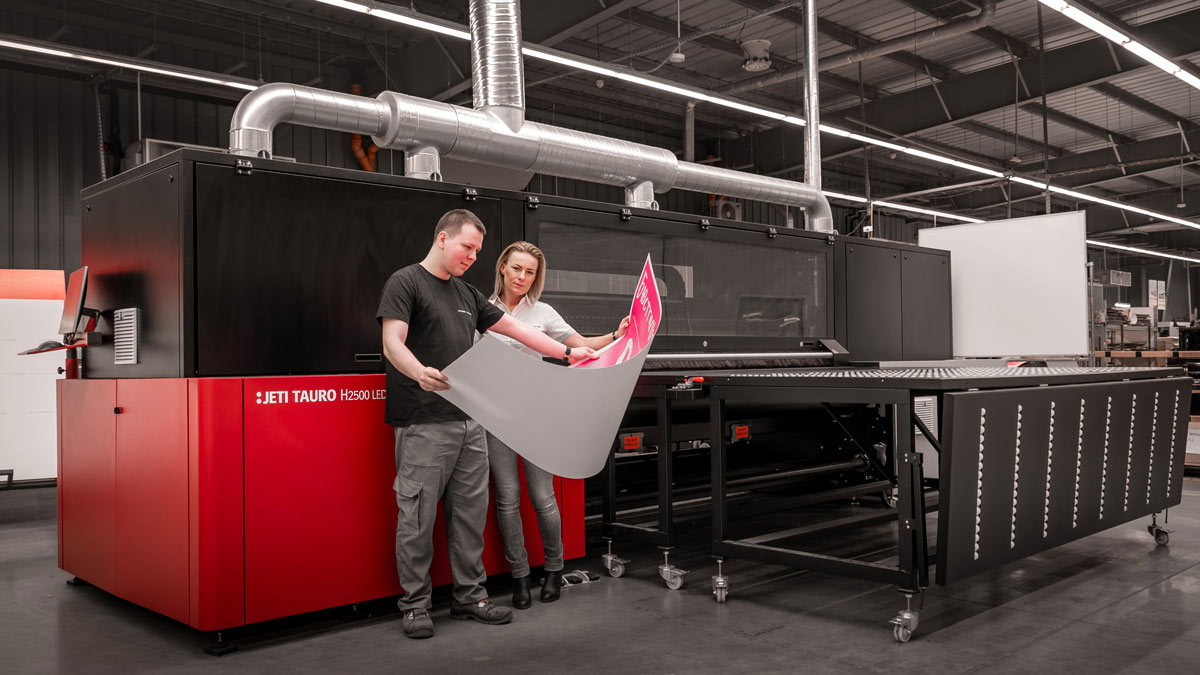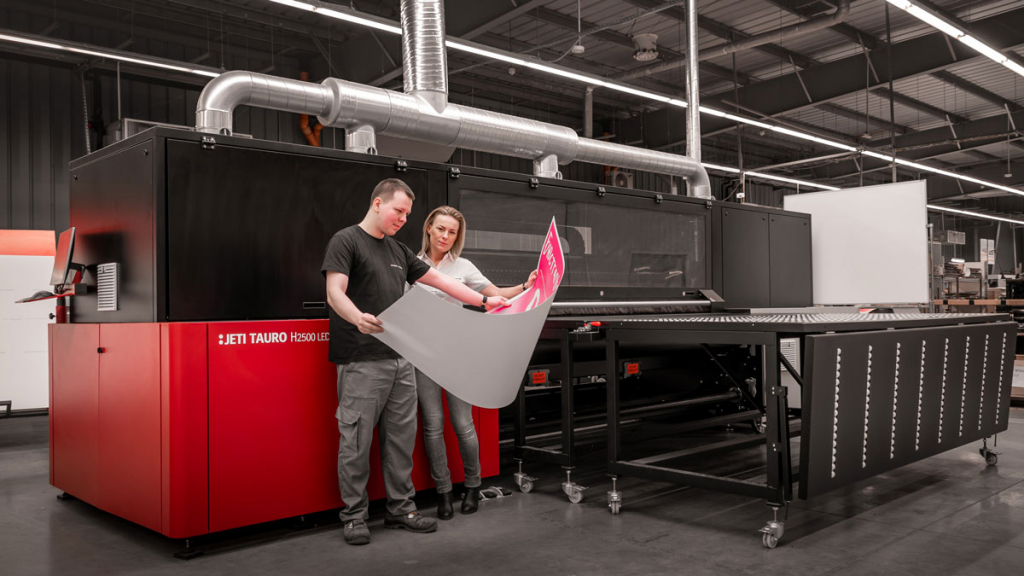 Colours Factory invests in a third large-format inkjet printer from Agfa
In the autumn of 2018, Colours Factory (Piła, Poland) commissioned its third large-format inkjet printer from Agfa, a Jeti Tauro H2500 LED. The management of Colours Factory assures that the new printer has quintupled its UV inkjet printing potential on various rigid and flexible media.
Colours Factory is a fast-growing print provider that uses multiple printing technologies and is dedicated to the advertising industry. Over the last ten years, the company has steadily increased its share of large-format printing, which has become a cornerstone of the company's portfolio and its reputation. Małgorzata Donder, manager for large-format digital printing: "When we introduced the first wide-format printers in 2008 and the associated peripherals, the newly formed department hired 10 people. Now, it employs over 80 people, and it continues to increase its contribution to the global turnover of the entire company year after year. We provide comprehensive services to our clients, from UV inkjet printing to the finishing of the end products and their delivery and installation at the final location".
For over five years, Colours Factory has primarily relied on Agfa equipment for large-format digital printing. "Both of our Jeti Titan 3020 printers have performed very well throughout this period, driving our rapid growth," continues Małgorzata Donder. "It is due to this quick growth and large orders that we have decided to replace one of them with a different, more efficient solution. It is a part of our strategic project, where we plan to replace all our machines with new equipment".
Proven technology and excellent service
After analysing the offers available on the market, the management of Colours Factory decided to purchase a Jeti Tauro H2500 LED engine. "Our partner relations with our suppliers are based on mutual trust, not only in the brand but also in the people behind it," stresses Marek Kruszka, technology and development director at Colours Factory. "Our cooperation with Agfa has been excellent, also in terms of after-sales service. Maintenance, confidence in the brand, our past experiences and proven technology – all this contributed to our decision to purchase the Jeti Tauro machine".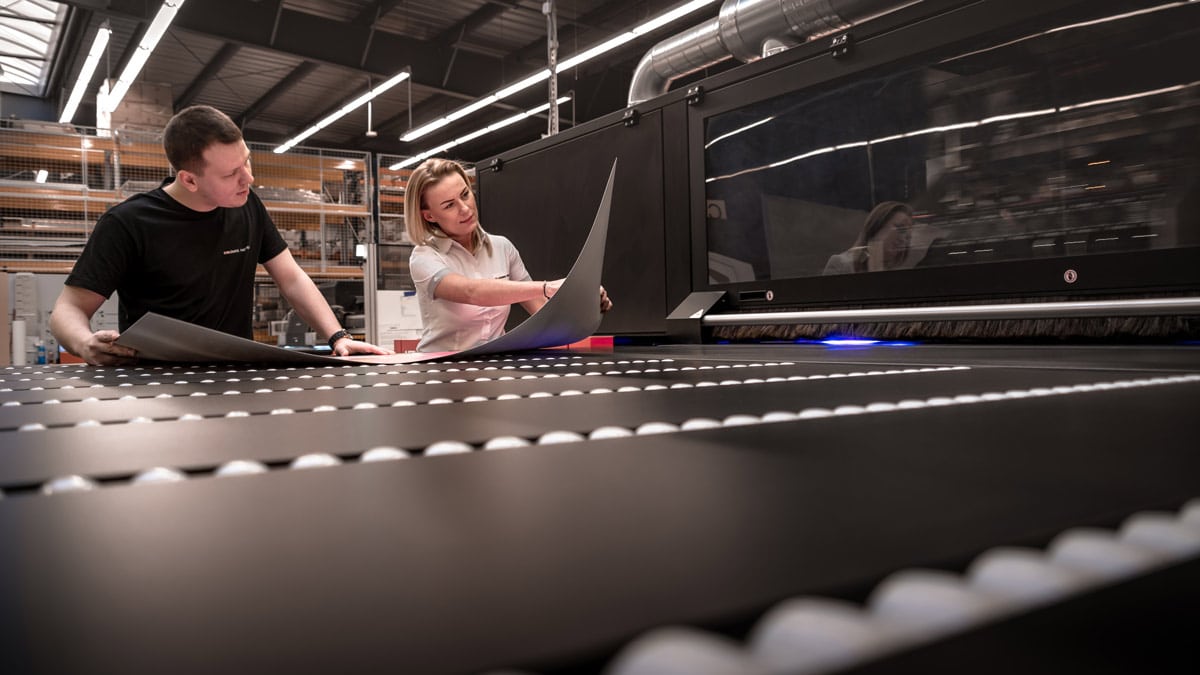 The printer commissioned in September 2018 is a hybrid solution using energy-efficient UV LED technology. It can be used for printing on flexible media with a width of up to 2.5 m. For rigid substrates, the maximum format is 4 x 2.54 m, and the maximum thickness is 5 cm. The plotter prints in six colors plus white, reaching a print speed of up to 275 m2/h. It is controlled by the latest version of Agfa's Asanti workflow software.
Expanding the applications scope
"After almost one and a half months of operation at full capacity, we can confirm that Jeti Tauro is a tremendous technological leap from the machines purchased several years ago," says Małgorzata Donder. "In addition to its capacity, this solution offers a number of extra options that significantly improve and refine our large-format digital printing (also because the machine is integrated with the color management system): advanced UV LED technology, suitability for rigid media as well as rolls, and the white ink, which we frequently use (particularly to print spot colors). These are only some of the strengths of this equipment. By using UV LED lamps instead of conventional mercury bulb lamps, we can print on substrates sensitive to high temperatures". Until recently, the printing output of Colours Factory on rigid substrates consisted primarily of materials such as Plexiglas or Dibond panels. However, the company is now making increased use of alternative substrates, which are more environmentally friendly but – as stressed by Małgorzata Donder – offer similar or improved functionality compared to plastic materials: "Such materials include Dispa – 100% paper material slightly similar to PVC foam but much lighter, durable and more environmentally friendly. We recommend it to our clients primarily for indoor applications. We have also conducted tests on re-board cardboard, also known as 'honeycomb'. The UV LED technology offers extensive capabilities, and we may also implement other, non-standard substrates in our production".
More than print
The large-format printing department of Colours Factory implements orders for various types of advertising campaigns: outdoor campaigns as well as campaigns related to interior design (indoor, POS systems). "Such solutions are used by our offset printing clients," says Agnieszka Lewandowska, marketing specialist of Colours Factory, "as well as by clients who exclusively purchase this type of prints. Our salespeople, who work both in Poland and abroad, offer a comprehensive range of services: support at the design stage, printing using a specific technology, processing and installation of the printed materials. This way, we gain more orders, both from end clients and from advertising agencies".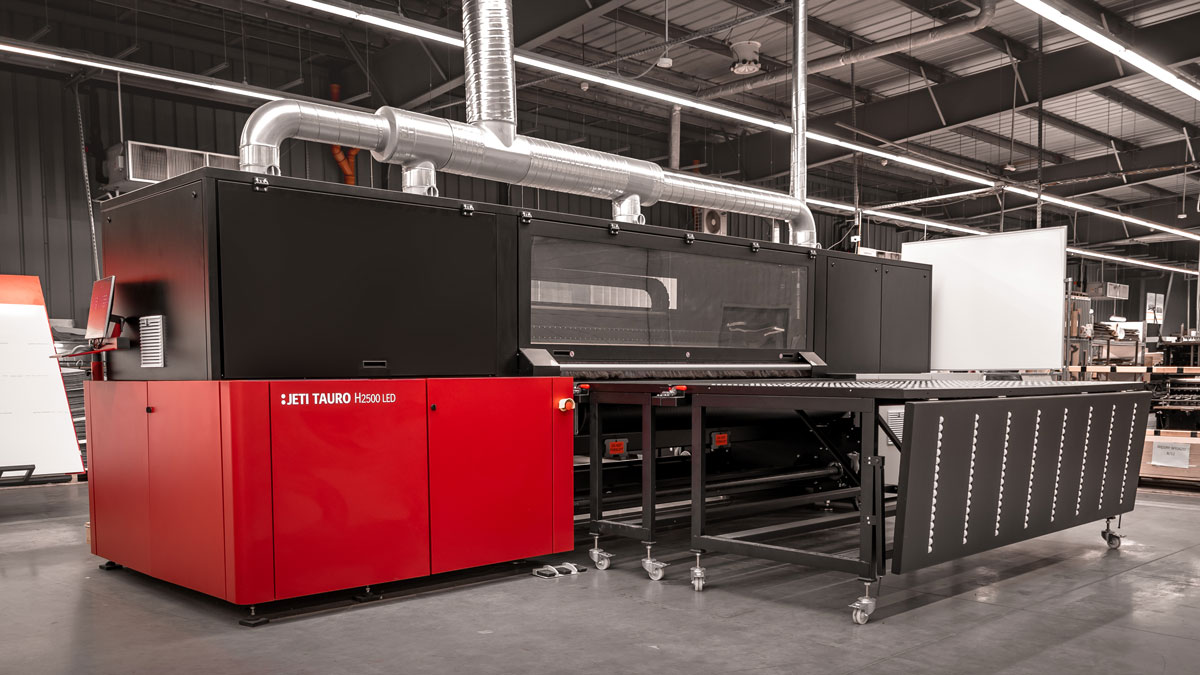 Klaudia Grzybowska, head of the marketing department of Colours Factory, adds: "This is our way of pursuing the motto of our business: More than print. We do not only want to be a printing company – we wish to be a close partner and consultant for our clients, supporting them throughout the production of their printing product".
Educational sponsorship
The dynamic growth of Colours Factory and its investments in new technologies coincide with the support granted by the company to a local vocational upper secondary school in the form of sponsorship of two printing majors: printer and bookbinder. "We are already one of the largest employers in the Piła area," says Klaudia Grzybowska, "and we make efforts to improve the qualifications of our current and potential employees. Therefore, it is perfectly natural to support a facility that educates future printers. Our support includes, in particular, paid internships for students, generous scholarships or refund of travel expenses. This pays off, and it gives us tremendous satisfaction".
Przemysław Arabski, head of the Polish department of digital printing at Agfa, concludes: "We are glad that Colours Factory – one of the largest and fastest-growing printing companies in Poland – has once again decided to invest in our solution. The Jeti printing engines have already proven to be an excellent addition to the company's technological capability, contributing to its growth on the large-format printing market. We hope that this latest purchase – Jeti Tauro H2500 LED – will prove to be a major factor supporting the continued growth of Colours Factory and let it gain more clients in Poland and abroad".