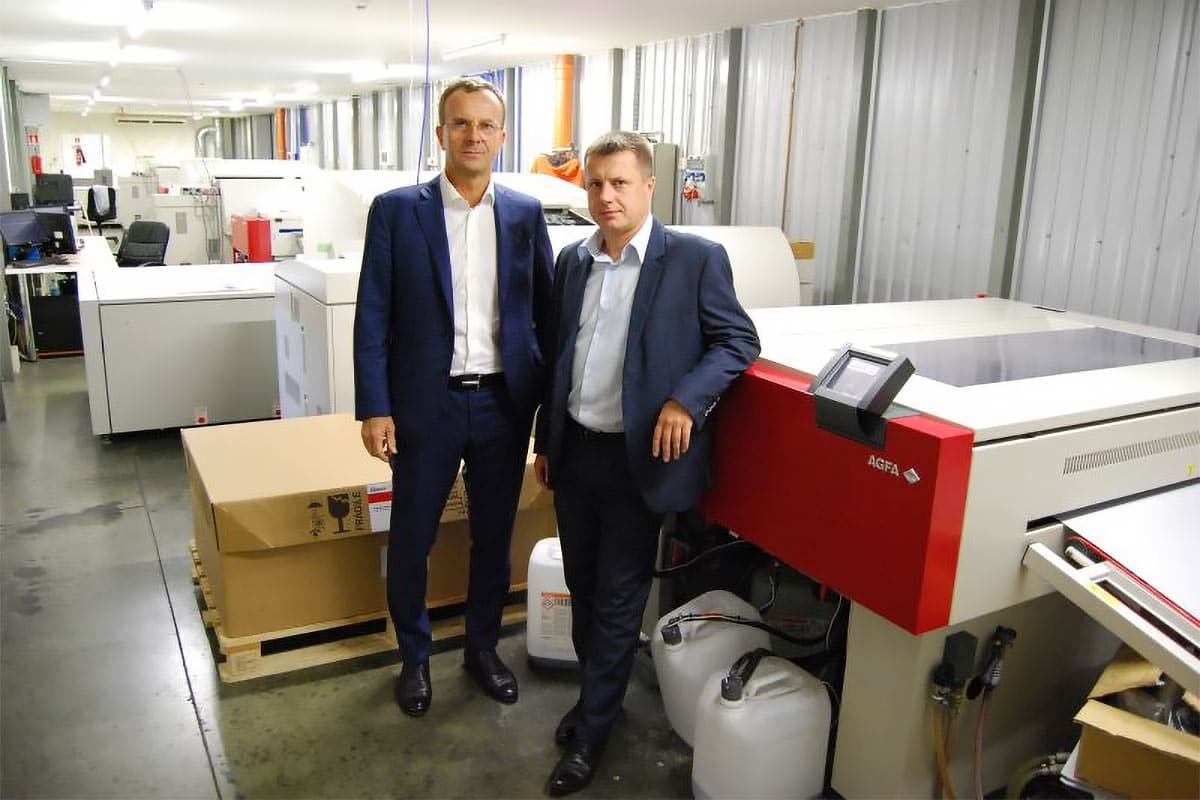 Chroma Printing House increases efficiency with Agfa's ECO³ solutions
Chroma Printing House (Żary, Poland) has become the latest user of Agfa's ECO³ solutions that make printing operations more economical, ecological and extra convenient. It invested in a system consisting of an Avalon platesetter, Arkana smart processor and Energy Elite Eco thermal printing plates.
Chroma has cooperated with Agfa since mid-2015, when it started using its first Agfa CtP system. Another platesetter, an Avalon, followed. Now, all printing plates are sourced from Agfa. As of the first quarter of 2018, these are thermal Energy Elite Eco plates.
Along with their implementation, two ecological Arkana processors appeared in the printing house. "These were the first elements of our ECO³ program to be implemented by Chroma", says Michał Śliz, Managing Director of the Polish branch of Agfa. "We are pleased that we managed to convince them to implement an innovative and energy-saving solution, which at the same time ensures a cleaner production of printing plates and saves time and costs in prepress. "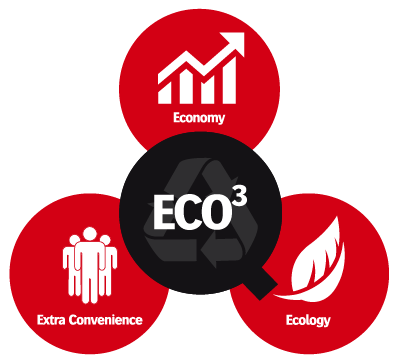 Krzysztof Raczkowski, chairman of the board of Chroma adds: "Agfa is such a reliable and stable business partner for us that we didn't need a lot of persuasion to implement Energy Elite Eco printing plates with an Arkana smart processor. Sustainable development is very important for our company. We have been investing in printing machines based on H-UV technology for years, and Agfa's ecological solutions in the prepress area are well in line with this trend. What's more: they bring us, as a leader in the field of online printing in Poland, measurable economic and time savings".
Arkana & Energy Elite Eco – saving on water, chemistry, energy and maintenance
Arkana and Energy Elite Eco are two of the main elements of the ECO³ program that Agfa offers its customers to achieve more economical, eco-friendly and convenient operations. "The Arkana developer significantly reduces the amount of water and energy needed. It makes printing plate production much cleaner, while maintenance is much simpler and shorter; it also takes up less space," emphasizes Michał Śliz.
Together, the Arkana and Energy Elite Eco printing plates are a real power combo. "The benefits they offer make more and more printers, including those still using conventional imaging machines, switch to Energy Elite Eco," continues Michał Śliz. "Their characteristics also fit with UV or H-UV technology, which Chroma uses in its daily production."
As Krzysztof Raczkowski points out, the implementation of Agfa's innovative, comprehensive solution was also supposed to increase the bandwidth of the offset prepress: "We wanted to be able to prepare even more printing plates at the same time. We process around 1500-2000 orders a day, carrying out even 25-30 jobs on one 8-color B1 machine during a 7-hour shift. We have eight full-sized printing presses in various color configurations. Hence, to 'feed' them all efficiently and seamlessly, we first invested in Agfa's high-performance CtP systems, and after that in their environmentally friendly Arkana processors."
"We strive to cooperate with reliable and stable business partners. Based on several years of experience, I can say that Agfa is one of them. I mean not only the high level of its solutions, including hardware, consumables and software, but the professionalism of their after-sales service as well. Their technical support and service, also online, is a key element of our cooperation", concludes Krzysztof Raczkowski.