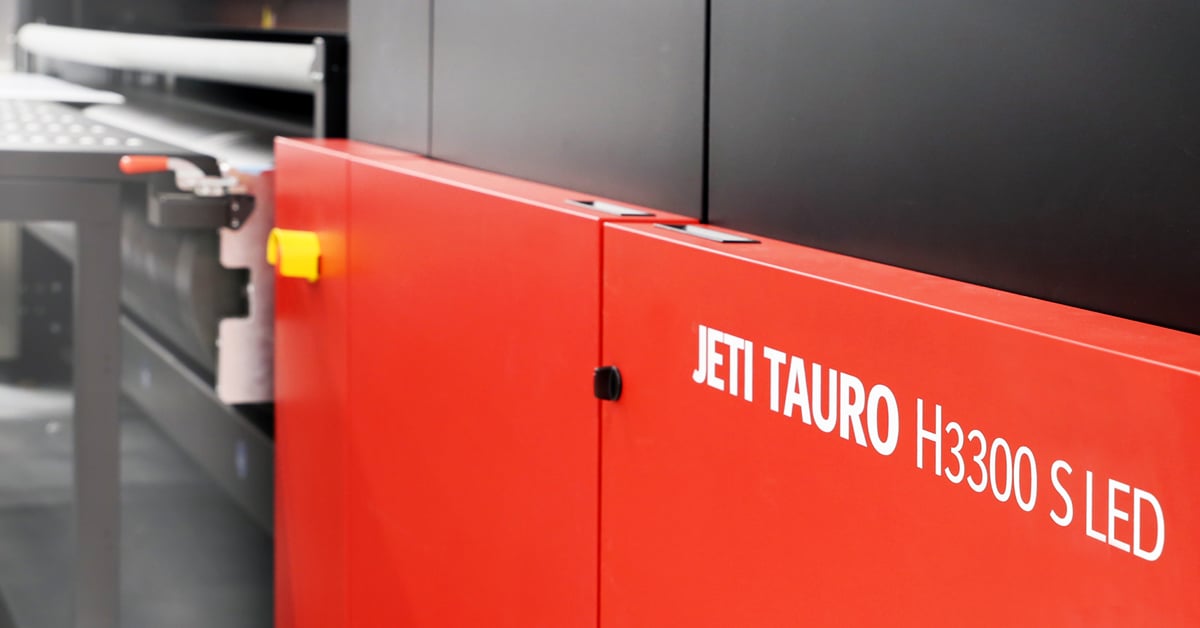 "As the Jeti Tauro equals offset print quality, it is the ideal tool for smaller runs."
Beyaert Printing expands offering with Jeti Tauro H3300 from Agfa
The Jeti Tauro H3300 from Agfa enabled mixed offset and inkjet large-format printing company Beyaert Printing to expand the offering to its customers.
Beyaert Printing (Waregem, Belgium) – started off as a large-format offset printing company, but extended to cardboard printing as well as large-format digital printing as it grew. To be able to quickly handle small runs of e.g. up to 150 cardboard frames for displays, they invested in Agfa's flagship inkjet printer, the Jeti Tauro H3300 LED. The new engine also enables them to produce additional applications, such as forex used for booth building. Thanks to the white ink, they can print photos on transparent plastic as well as print on brown cardboard to achieve a contemporary eco look.
Watch owner Alexander Lemayeur talk about the value the Jeti Tauro H3300 LED brings to his business.