Anapurna FB2540i LED helps Sïcksè expand its print product offering
Mexican large-format printing company Sïcksè places a high value on sustainability and quality in their business strategy. Looking for a compatible inkjet supplier, they landed on Agfa. The relationship has since proven to be a tight and fruitful one…
Comercializadora Sïcksè has more than 10 years of experience in the printing industry. The company has grown significantly in recent years and currently has 60 employees.
Sïcksè's sister company Green Rollam produces sustainable materials for printing. A few years ago, Sïcksè started looking for a printing equipment supplier that could help them expand their business and that shared their business values and philosophy of caring for the environment. Agfa's UV LED technology and its patented, GREENGUARD Gold-certified, eco-friendly inks answered their requirements.
Enhanced assortment and productivity
The partnership began with Sïcksè's investment in the hybrid Anapurna H1650i LED inkjet printer and has since expanded with the addition of the flatbed Anapurna FB2540i LED. Not only do these engines meet their environmental requirements, but they have also provided the company with greater business opportunities. "The productivity of the Agfa printers has enabled us to increase our customer base and to grow the business," says Adrián Piñán, co-owner of the company together with his brother Jorge.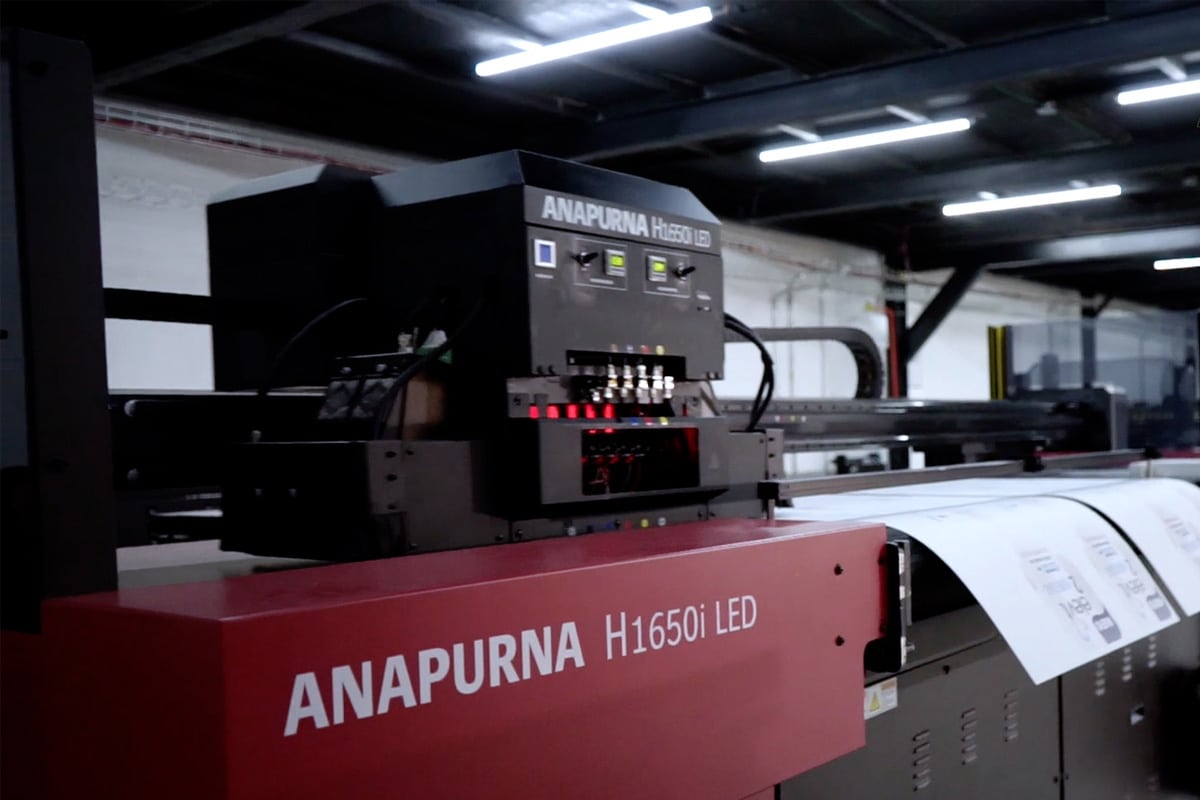 The latter adds: "As they are UV LED printers, they allow us to print on a wide range of materials and substrates. With these machines, we can print on very thin polypropylenes, and they won't curl or anything." Additional advantages are a 15% savings in ink consumption, and the option to print on the two Agfa machines simultaneously with consistent colors, thanks to the profiles made with Agfa's Asanti workflow software.
Part of the Agfa family
Sïcksè relies on Agfa to continue to offer their customers high-quality sustainable solutions. They perceive Agfa as a true partner that guides them on their path of sustainable growth, and even more. As Adrián Piñán expresses it: "We started this as a commercial alliance, but now it's more of a friendship. It feels like the Agfa teams are family."