"An Agfa printer provides you with the best total cost of ownership"
Publi-FDM increases print capacity with Agfa printers
To cope with its growing order book, Belgian Sign & Display printer Publi-FDM purchased two large-format inkjet printers from Agfa. The Jeti Tauro H2500 LED and the Anapurna RTR3200i LED have given them the extra productivity and flexibility they were looking for.
Publi-FDM is a sign & display printing company specialized in large-format advertising. The company creates banners, LED displays, light boxes, signs and more. As business is growing, Publi-FDM needs to expand its printing capacity. In the autumn of 2018, the company purchased a Jeti Tauro H2500 LED and an Anapurna RTR3200i LED after CEO Franky De Meyer had seen the latter one in action at one of Agfa's other customers, and after Publi-FDM attended an in-depth demo at Agfa's demo center in Mortsel, Belgium.
Both engines have already been serving Publi-FDM well. The Jeti Tauro mainly prints rigids: fluted boards, dibond boards and carton boards alike. However, Agfa's workhorse also gets deployed to handle rush orders for banners. The Anapurna roll-to-roll printer is only used for mesh banners. Publi-FDM prints close to 10,000 m² a day and has three teams to install the banners and frames. All orders can be placed through the company's state-of-the-art and easy-to-use website, and delivery can be as fast as the next day.
"We really appreciate the printers we work with now, both in terms of quality and productivity," says Franky De Meyer. "I feel that everyone who is looking for a printer right now should definitely check out Agfa's offering."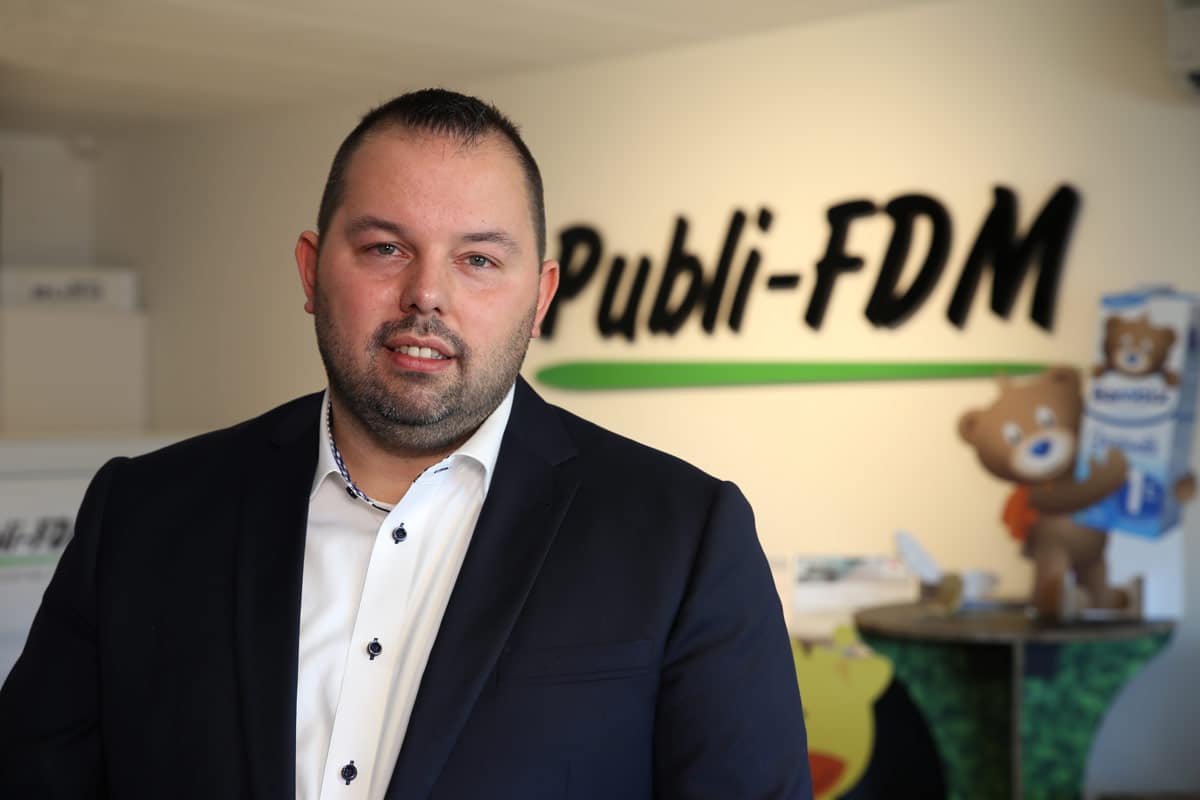 "I was struck by the low ink consumption of the Jeti Tauro, which is a great benefit compared to its competitors. Another engine might be cheaper, but if it uses up to four times the amount of ink, then an Agfa printer provides you with the best total cost of ownership."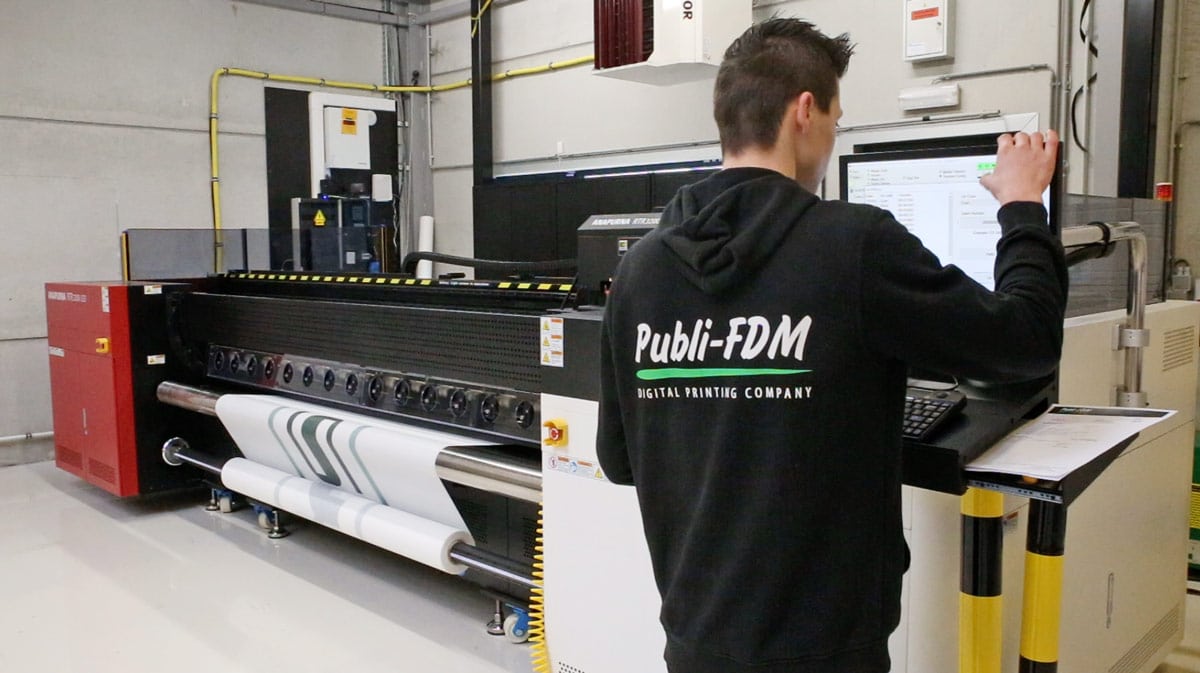 "The Agfa engines are really reliable. We work in two shifts, but sometimes, we put on another 300-meter roll after the last shift in the evening, and print unattended all night."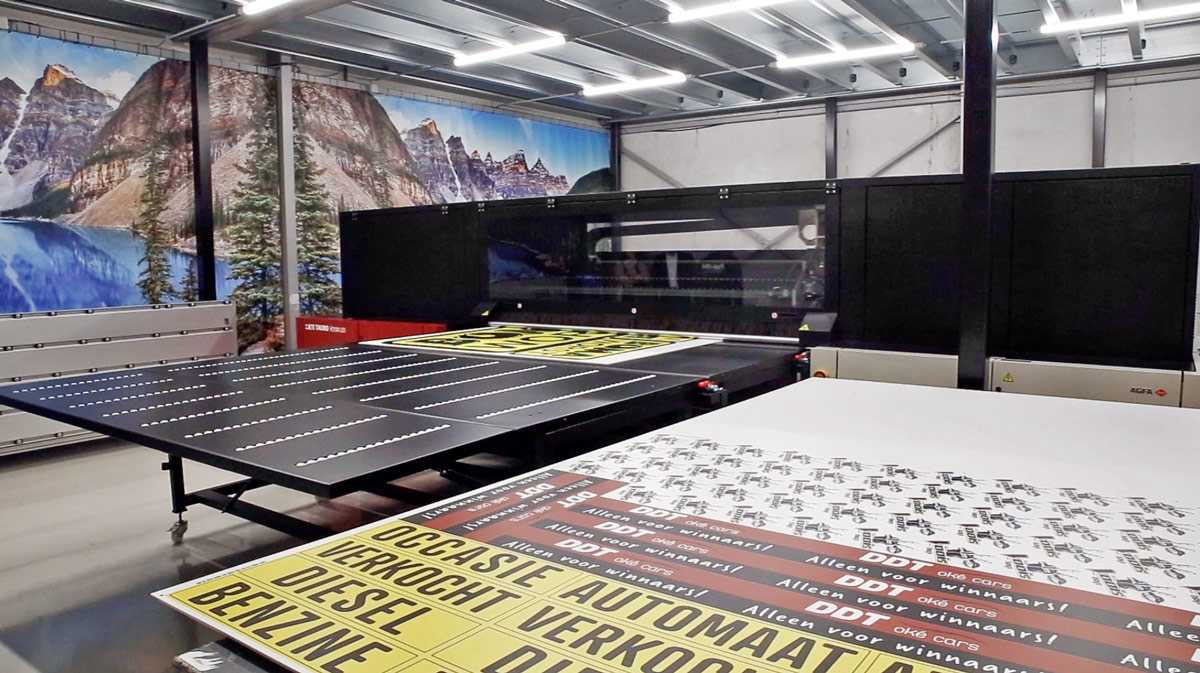 "A number of substrates, such as cardboard, were harder to print on before. Thanks to the flexible inks of Agfa, we can bend and crease cardboards without the ink breaking. This has enabled us to expand into new markets."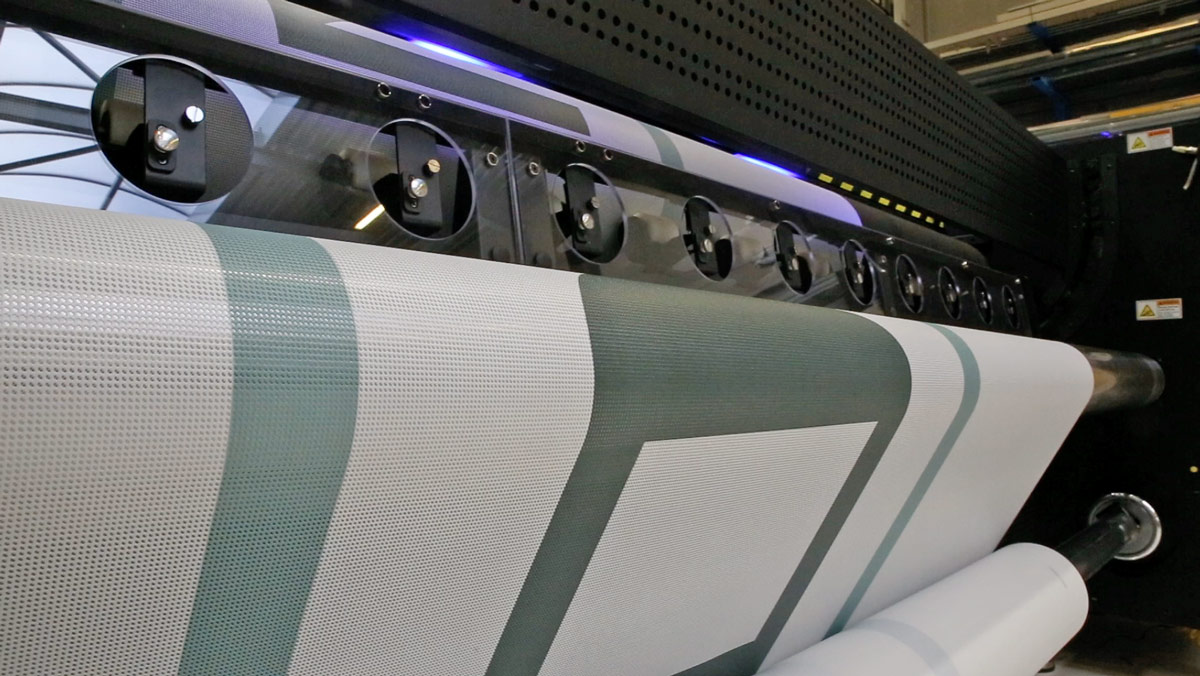 "The start-up times are really short thanks to the LED lamps. They save us a couple of hours per day."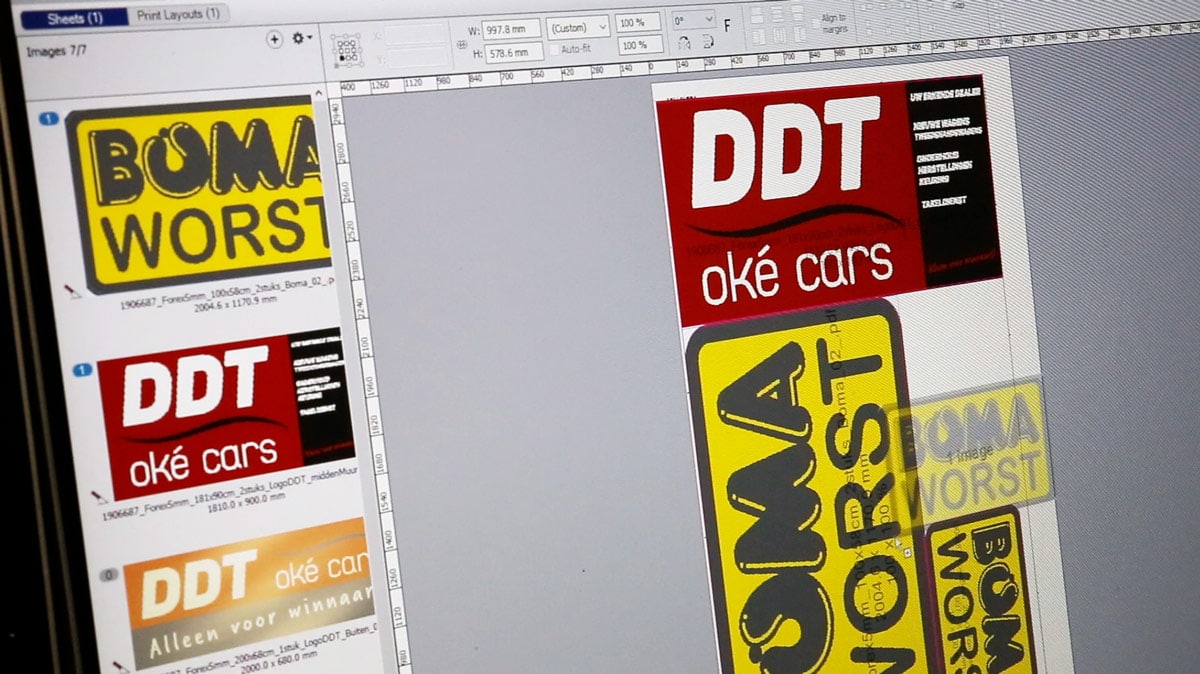 "The Asanti workflow software enables us to achieve consistent colors on our Jeti Tauro and Anapurna for all banners, stickers or panels."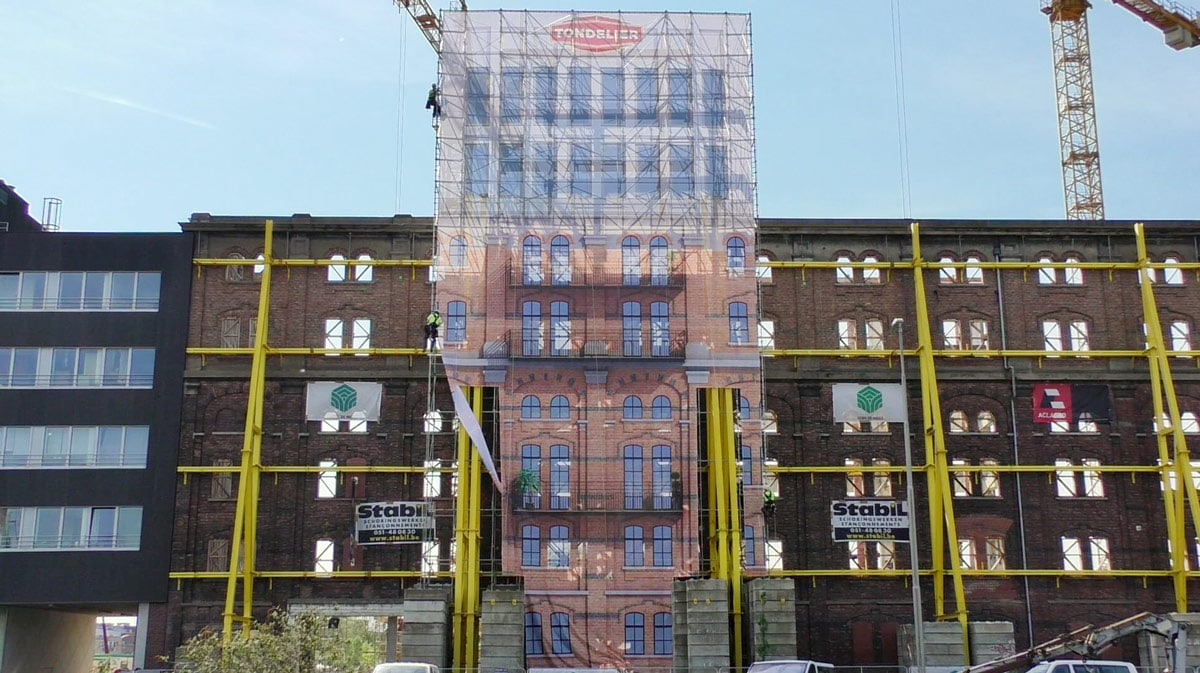 "We often use the tiling function in Asanti, especially for huge banners. The numbering in Asanti makes it easy to weld the different strips together."