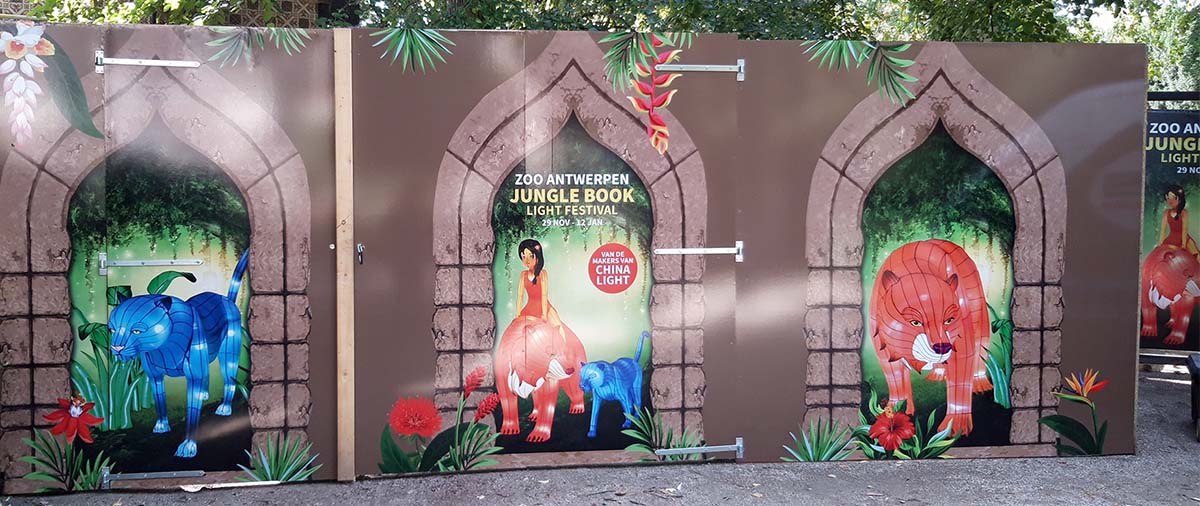 AMS Digital Printing opts for the versatile Anapurna H1650i LED
Antwerp-based AMS Digital Printing has acquired a flexible jack-of-all-trades with the installation of a new Anapurna H1650i LED hybrid printer. "The ability to switch very quickly between sheet and roll material was decisive," says manager Ary Maes.
Antwerp, Belgium-based AMS Digital Printing is a total supplier of full-color indoor & outdoor advertising, vehicle wrapping, banners, advertising panels, flags, totems, window and facade decoration. They design, produce and install it all themselves. With more than 20 years of experience under their belt, they distinguish themselves from other wide format print suppliers by offering added value services, such as custom projects and creative solutions that are out of the ordinary.
Hands-on demo
It was precisely in order to be able to produce all those special print jobs smoothly that AMS was looking for an additional all-round hybrid printer. An acquaintance brought Ary Maes into contact with Niko Dheedene, Sales Manager at Agfa Belgium for inkjet solutions. "There was a good click with Niko from the start. You immediately feel that he speaks with expertise from his practical experience. The demo at Agfa was very well prepared and organized. We greatly appreciated the fact that our own people were also able to work hands-on with the printer during the demo, because in the end they are the ones who work with it every day. Nothing was left to chance and the picture was perfect."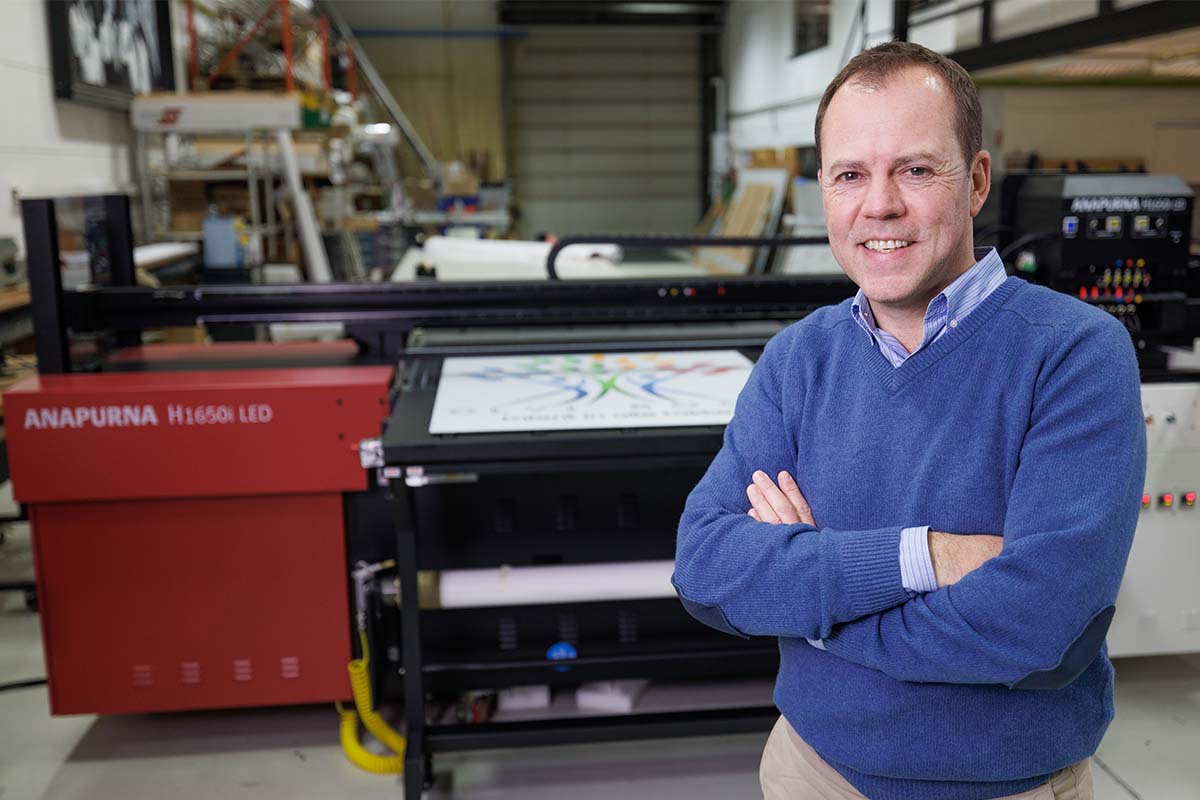 Manager Ary Maes at the Anapurna H1650i LED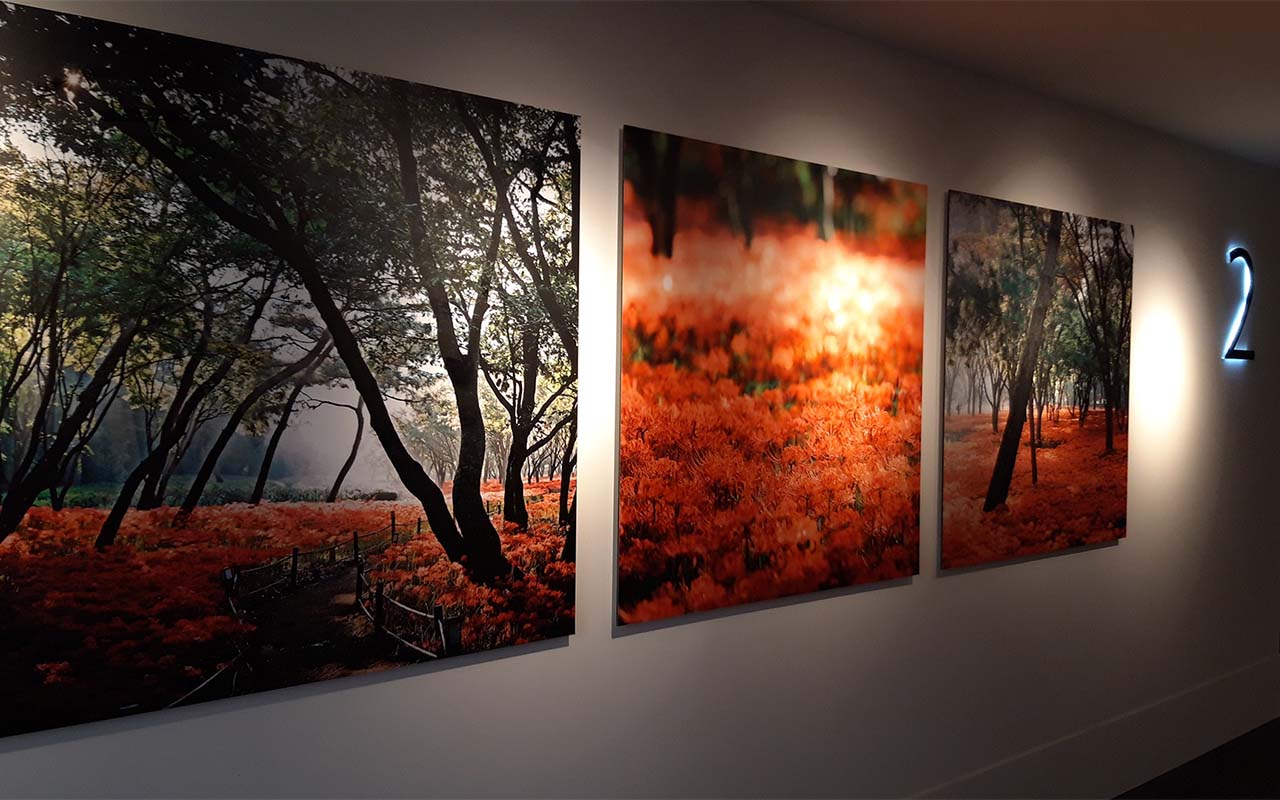 Hybrid machine was key
It was a well-considered choice to opt for a hybrid machine. Ary explains: "We too cannot escape the ever-shorter delivery times. Where in the past we often glued laminated foil to boards, this is no longer necessary. That saves a lot of time. An additional advantage is that there is less manipulation and therefore less can go wrong: not unimportant to monitor our profit margins.
Another advantage of this printer is that the prints come out of the machine dry and ready for further processing and installation. We recently also got our own cutting machine and it's just great that you can get started immediately after printing. In addition, the prints are very scratch-resistant and the colorfastness, even not laminated, is more than good for the average life of a billboard."
Easy-to-handle size
It is no coincidence that AMS chose a device with a print width of 1650 mm. Ary explains: "Bigger is better, you often hear, but that's not always true We have specifically chosen this format because of the manageability of the printed medium. A board or foil of that width can easily be manipulated by one person. Anything bigger becomes difficult. That's important if you are on the move and you have to do a placement somewhere at a great height."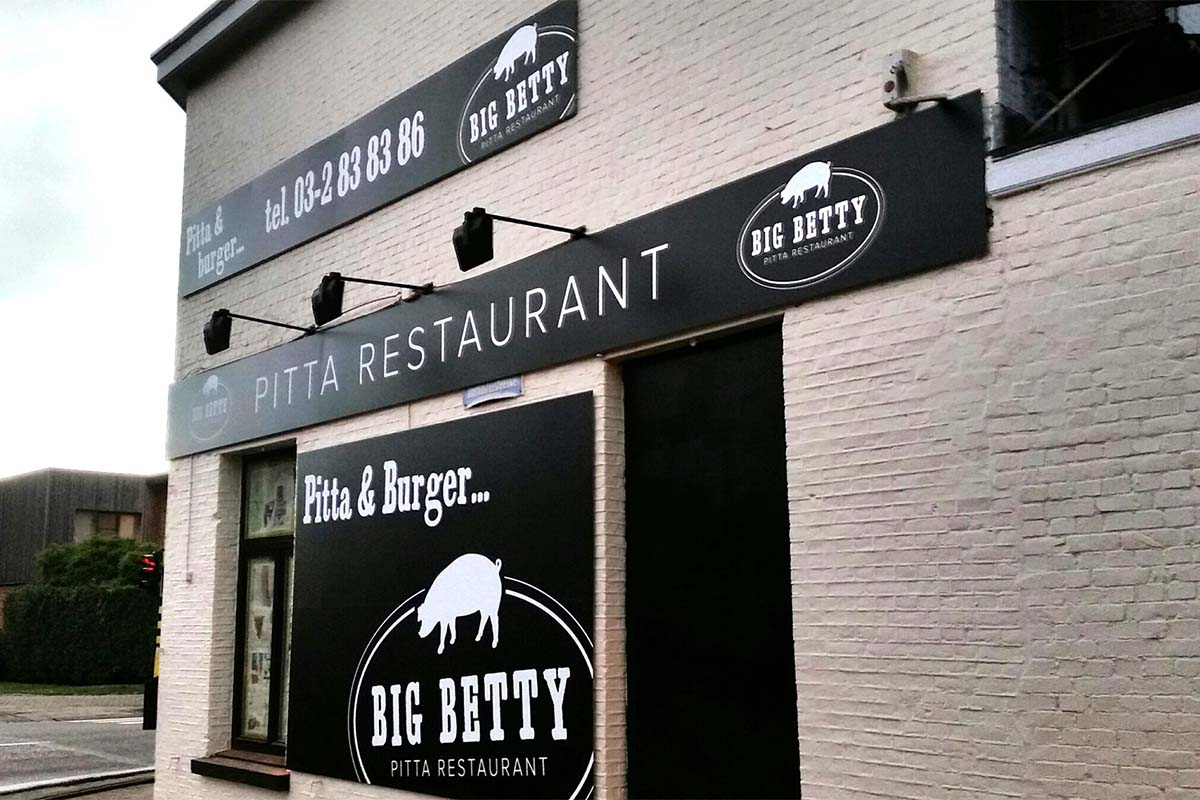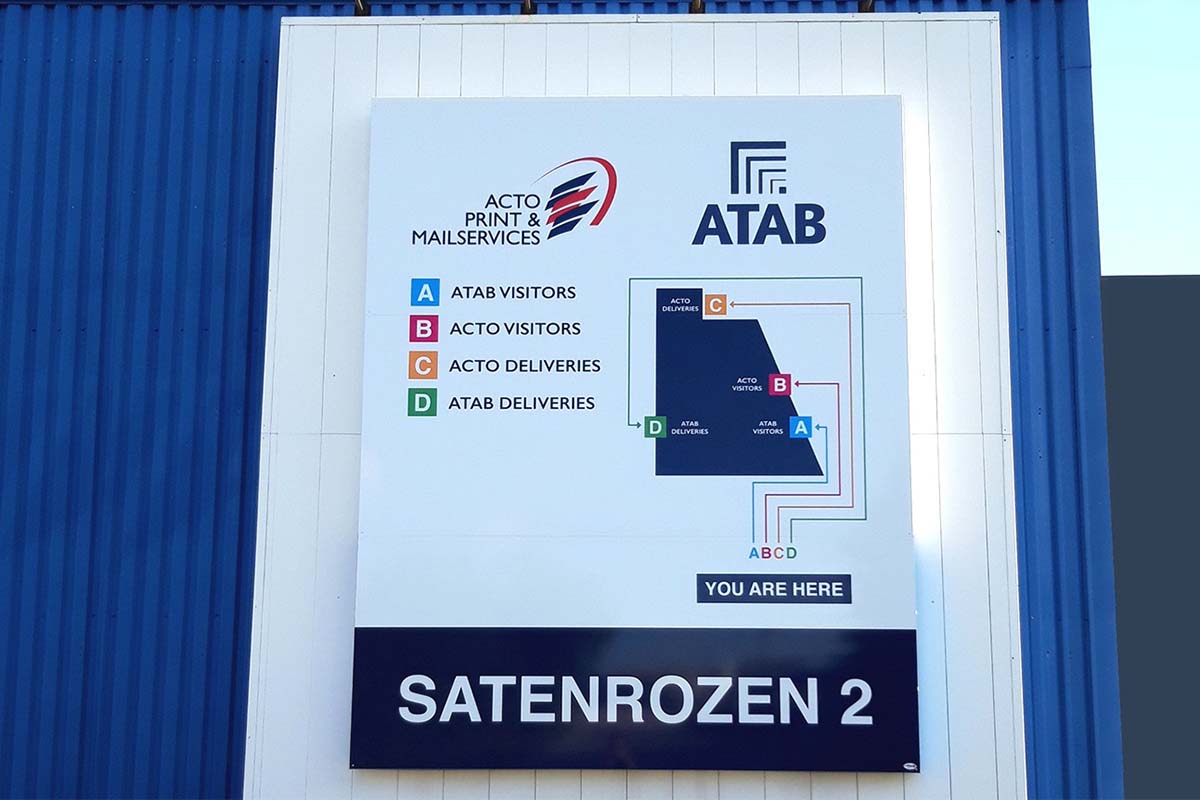 Ary concludes: "The printer has been there for over half a year now and we are very satisfied. Installation and start-up went well and the employees think it is a great machine to work with. Especially because switching between board and roll material is really a piece of cake, which allows us to switch quickly between different assignments. What I really appreciate is that we can always contact Niko with questions and he supports us with all kinds of tips & tricks to get the most out of the printer. I recommend Agfa!"