"Agfa has opened up new opportunities for us"
Paris-based L'Agence de Fab owns no less than five Agfa large-format printers. Their latest addition, an Avinci CX3200 soft signage printer, lets them expand their business offering while gaining time and limiting media waste.
L'Agence de Fab is a large-format print service provider with a 20-year history, 28 employees and an annual print production of 600,000 m². They print rigid as well as roll materials for high-fashion retail stores on the one hand, and for local authorities on the other hand, and they pride themselves on offering a rapid end-to-end service, from file management to installation of the printed products.
The Avinci is versatile, productive, and it limits media waste.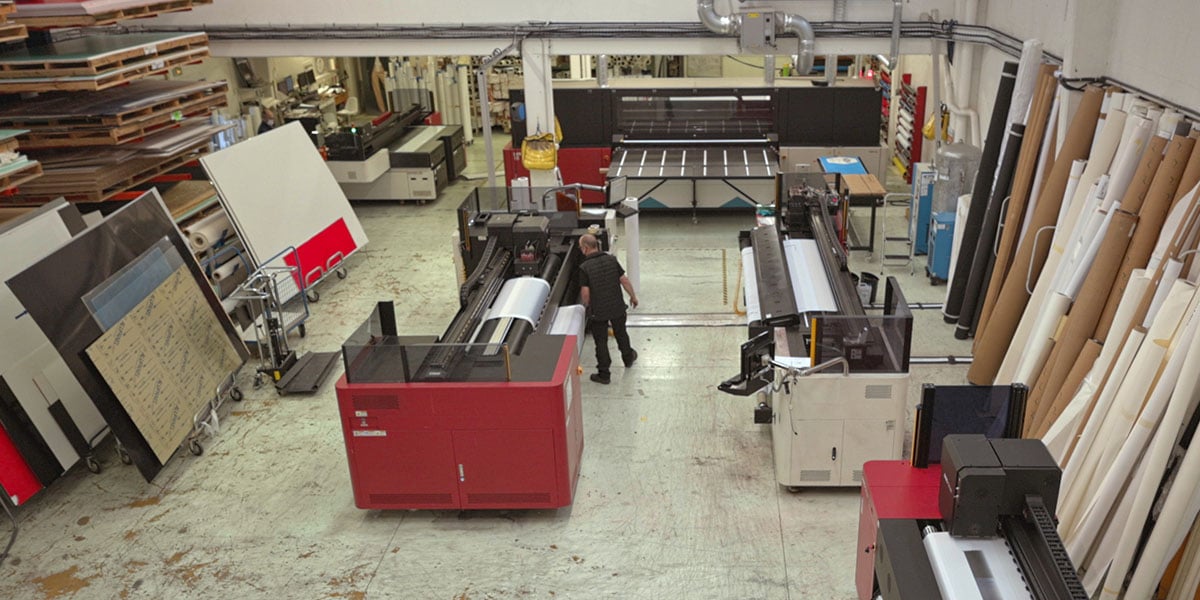 The company uses its Avinci CX3200 dye-sub printer for all kinds of soft signage prints such as murals, partition walls or flags… As it can print both on transfer paper and directly on textile, the Avinci enables them to print on a wide variety of materials and to offer unique value to their customers. "The Avinci is versatile, productive, and it limits the media waste that is inherently linked to the changing of rolls," says Managing Director Sylviane Ravet.
Agfa is always reliable. You know that things will go according to plan.
All engines in the company – even the non-Agfa ones – are driven by Agfa's Asanti workflow software. "It easy to use for our operators, it is very reliable for color reproduction and profiles, and it saves us a lot of time," says Ravet, who is also pleased with the speed of installation of the printers and Agfa's service offering: "Agfa is always reliable. You know that things will go according to plan."